Contemporary Bathroom Goals
What means to have a modern bathroom design that is the trend of this 2019 and for the following 2020 year? Let us describe you in short and to use our language that you will surely understand like always. Having a mixture of green plants and mirror, also a glass in the bathroom place means to be happy having modern bathroom design and to achieve bathroom goals.
We always offer you the best exterior and interior ideas so you have a task to see all the photos that we have to share with YOU> Spend some time with us and see how to achieve the bathroom goals and to create one bath that will be the favorite part of the house at all!
Tropical bath design
Let's start with combination of glass door and growing plants in the bathroom place as a design in the same room. I think that this tropical design of bath will ruin the heart to all of you, just spend a minute to see the design.
Modern lights in bath, growing plants there and achieving goals
If we have a place to hide and grow our green plants at home this place will be actually the bathroom place. With modern lighting here you will get the best bath place to love the place and to use it.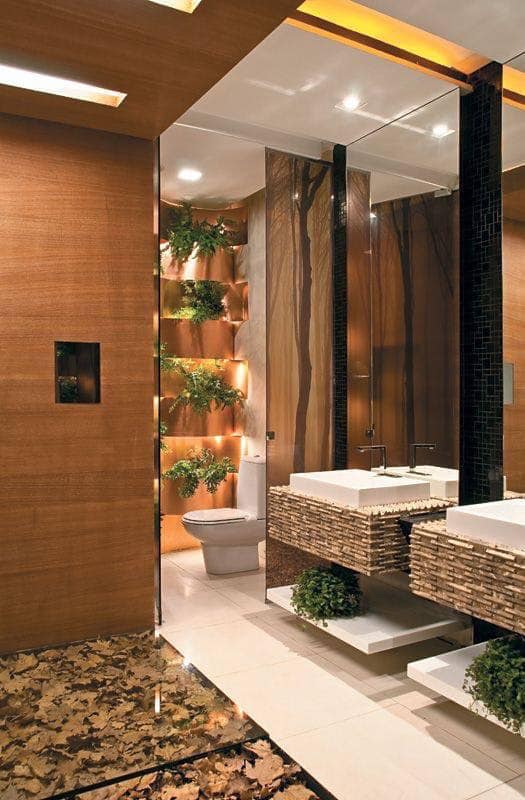 Bath design – 2019
Be in trend and copy this design in the bathroom place, let me repeat this thing. The combination of hidden lights, growing plants on the bath walls is the thing you can make for having a modern home.
Creative bath design is the thing we need
Creative mirror for the wall, creative hanging flower pots will be enough for having modern bath place. Always take care to design the bath place in a modern and cool way and if you need an example, scroll down and see the photo. 🙂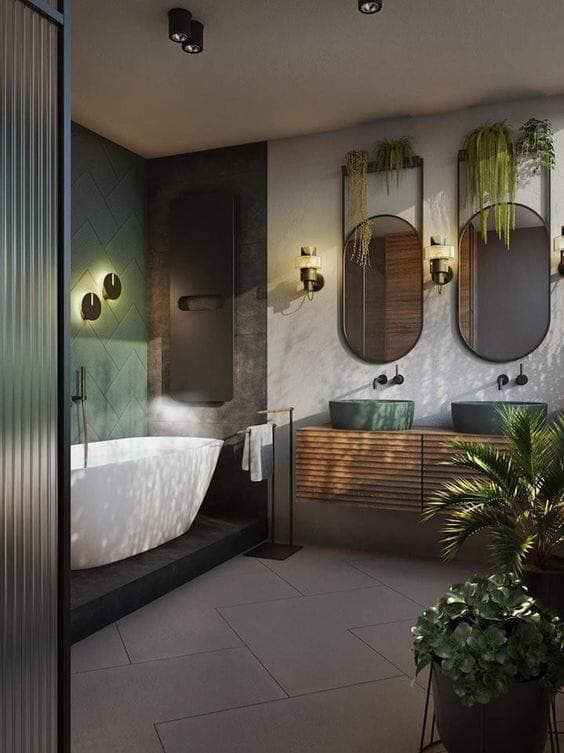 Bath modern and hidden lighting
To achieve bath goals can be hard, but you can make it easier if you follow our page filled with smart ideas for interior design. Take a look in the photo now.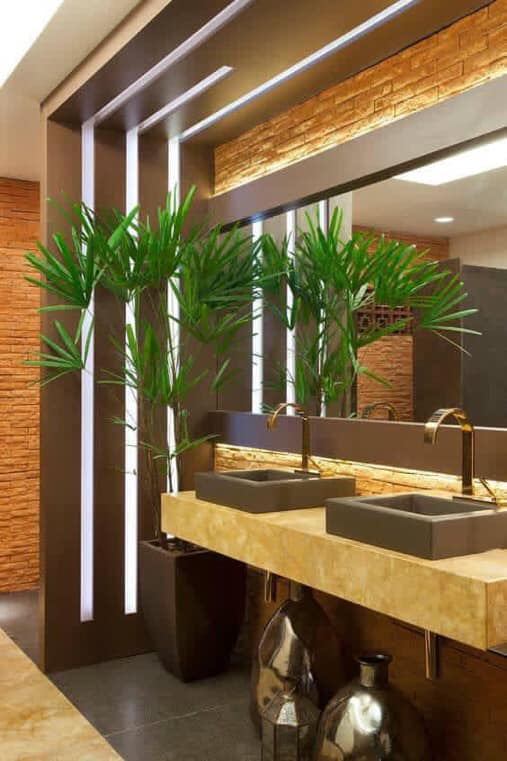 Absolutely cool bath design
Let's finish our post with cool bath design and decor, something that you might use for copying the style in your home place, so I invite you to spend some time and see this. By the way, this is the last photo from this post and be smart to save all the photos on your desktop.
I hope that you've found useful some of these ideas in your home and you will copy some of the decors at your home place. Thanks for your attention and the time you spent with us. Also, spend some time to read about cute wall shelves used in kids room walls, a post that we shared recently on our exclusive page, just take a look in enjoy! Bye and have a nice start of the day, today!