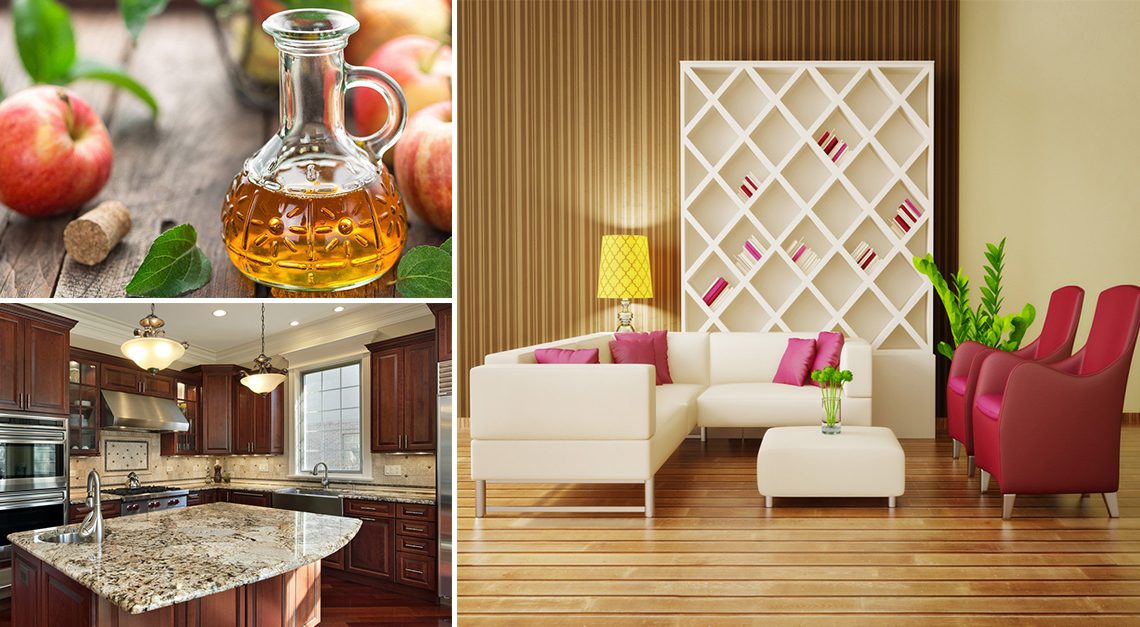 Cleaning Tips: Things in Home You Shouldn't Use Vinegar On
Hey friends. Our last post was about how to make the right choice when it comes in word the plan in 3D and we showed you how to make the best visualization for the future.
This day, we will show you the best cleaning tips and to show you things in home you shouldn't use vinegar on. There isn't any person who don't enjoy to see clean home place and this is why you must learn all the techniques to easily clean the home place.
The best way to clean the home is the use chemicals and to make nice look in appaartment. Seaty with us and read about why vinegar can be dangerous for celaing your house place. Yes, for some areas it can be used the vinegar but for some NOT. Learn where to use it and where to avoid it!
Don't use the vinegar to clean the wooden floors
Maybe you think that the wooden floor can be cleaned easily in non chemical way but as you think might be wrong for you. The wooden floor can be damaged if you use vinegar.
Don't use the vinegar to clean the bathroom
If you thought that you can easily clean the bathroom place and tiles with vinegar and to solve the problem with cleaning. Also avoid to celan the iron with vinegar because next time when you will want to iron the clothes you will damage the clothes for sure.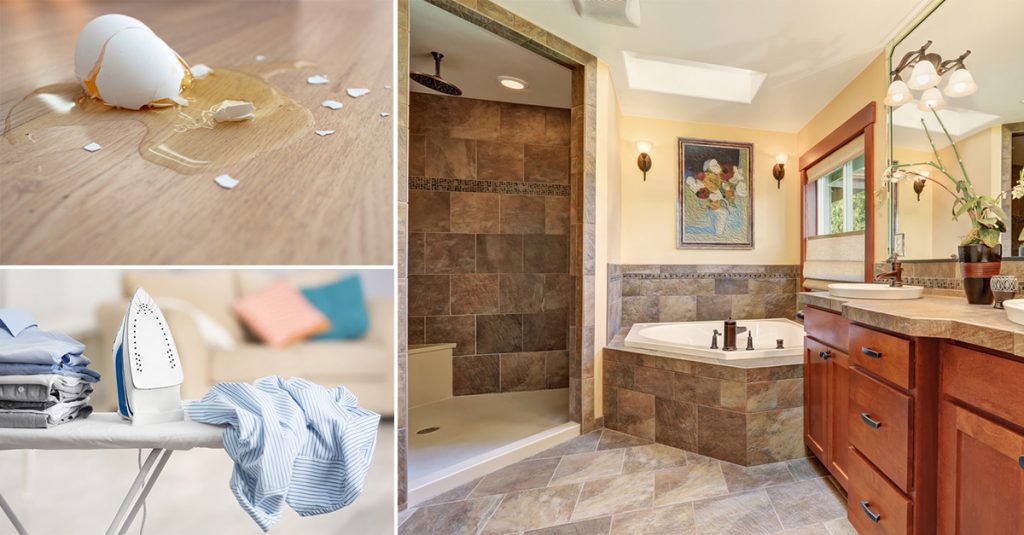 Don't clean granite and marble with vingear!
The granite and varble floor also the stone floors you can't clean it with vinegar so please avoid it. Tiles flooring aren't be cleaned with vinegar and you will make mistake if you add vinegar on this type of floor.
Don't clean the solid wood furniture with vinegar!
If you take the vinegar and to clean the wooden floor and soild wood furniture you will mak the biggest mistake in life. See this photo and follow the lik to read the full insturtcions about it.
Don't clean the kitchen knives with vinegar, N E V E R!
Maybe it would be smarter if you choose vingegar to clean the kitchen stuff but you will destry the qualtiy of the kitchen knives and other kitchen stuff. Follow the link now to read about why you shouldn't use the vinegar to clean the kitchen tools and the kitchen countertoups also because is made from the same material.
Thanks so much for you attention and keep following us future to see more amzing ideas. Also read about nice wooden interior place in the village small wooden cpttages. Enjoy in the ideas we search and show to you withotut any price. 🙂