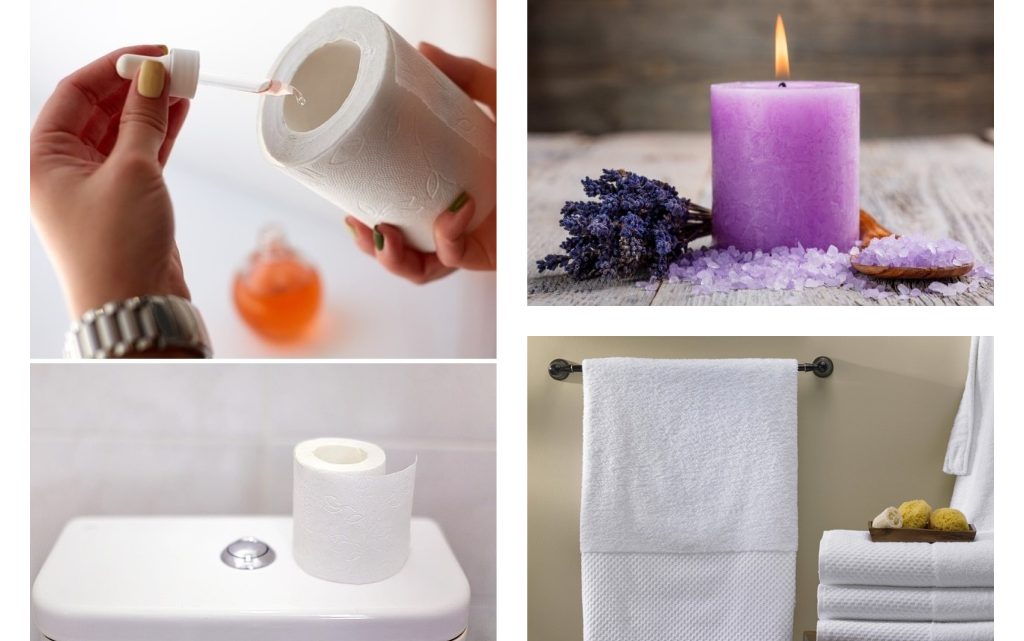 Cleaning Hacks: Get Rid of Bad Bathroom Smells
Do you want to have a bathroom with the fresh and fragrant smell to not be ashamed of the guests coming into your house? Then, we have the easiest cleaning hacks that will help you to get rid of bad bathroom smells. Adding a candle in the bathroom place, adding lavender oil in the toilet paper and many other hacks that you probably didn't know. Just read the following hacks and learn how to keep your bathroom always clean and fresh!
If you are also looking for a elegant bathroom design, we offer you amazing ideas on our creative page, jus follow this link.
Light a candle if you want to have a nice smell in the bathroom
You probably didn't know that adding a candle in the bathroom can keep the place clean, fresh and nice smelling. But now you know and think about adding one fragrant candle that will make you forget about a bad smell in this place and also will create a romantic look.
Cleaning hacks: Keep bath towels dry and clean
Bathroom towels always need to be clean and dry to forget about a bad smell. In other cases, if you leave it dirty and wet you will make completely error and you will get a bad smell in this place. Not just in this place but also in the whole house place.
Clean the bath tiles with vinegar and lemon
Bathroom tiles and floor can be easily cleaned in a natural way with vinegar, lemon and baking soda. Take care that your bath have a nice look and clean fragrant smell.
Add essential oil to the toilet paper
You can use lavender oil to make a bathroom fresh air and good smell. By adding a few drops you will make amazing fragrant toilet paper smell that will be spread around the bathroom.
Spill vinegar in the toilet pan
As I mentioned above, vinegar is one of the natural chemical free detergent used for cleaning. If you want to get rid of the toilet pan you can easily add vinegar drops in it and to keep it fresh. Try this solution cleaning hacks and see the result for a few days!
Keep the bath ventilated – install bathroom ventilation fan
Many people install ventilation fan on the ceiling that will keep their bathroom clean and fresh-aired. But, if you don't have an opportunity to add something like this you may leave the door open and ventilate in a natural way.
Take out the trash every day to keep your bathroom clean
Every day you must take out the bathroom trash and get rid of the bad smell. This is very helpful if you want to have a clean bathroom every day and for every period of the day.  Well, I hope that you found helpful these cleaning hacks so it's time to clean your bathroom now! Bye!