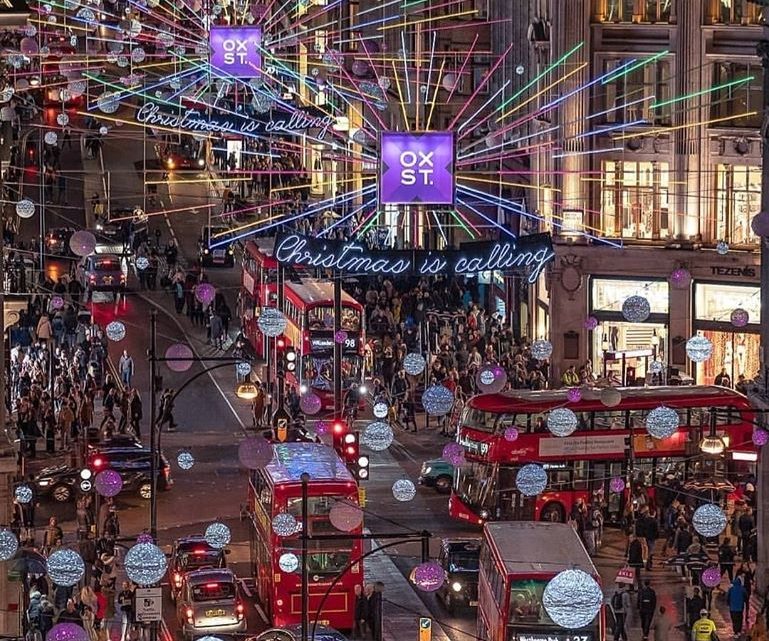 Christmas is Calling in London
What you have the chance to see in the following photos is Christmas magic, decor in the streets in London, United Kingdom.
Also read about birthday decorations with balloons, interesting crafts made with love and made in an easy way.
The lights are on, Oxford street, London
Finally, in the last days of the month of November, the lights are ON and that means Christmas has officially arrived. Arrived on my street which is filled with children laughing and playing games, arrived in almost every city and streets around the world. It's also arrived on Oxford Street, one of the metropolitan areas in London, United Kingdom.
The reasons for coming here are the following:
Starting from now up until the big day, it's gonna be wall-to-wall festive cheer on the street, expect a calendar of activity with 50 reasons to visit this place this year in the period for Christmas time. With joy jesters spreading the good vibes, taking you behind-the-scenes on everything going on in stores, giving away Debenhams scratch cards and holding weekly scavenger hunts with prizes from Dune, Asics, Pandora, French Connection and more up for grabs we are all in for a treat.
Events
A whole host of shops are hosting seasonal events too, like the indoor Christmas market at Debenhams, offers on fragrances at The Perfume Shop, free treatments at The Body Shop, a Christmas weekender at Next and the Selfridges Rock School. In the next photo, you will have the chance to see the decor and lights that are TURN ON now for the following year 2020!
Too much traffic, people around, lights, this place is magical place!!! Take a look in the photo now to find motivation in it and to come here someday!!!
With the signs, Christmas is calling this street call you to come here, to live life in a happy way, to feel the Christmas magic and spirit. Oh, how would I love to come here and visit this place or to live here even for a month!!!
So, what do you think, would you come here and visit London this year? Tell us in a comment your opinion about this topic and thank you so much for your time!!!