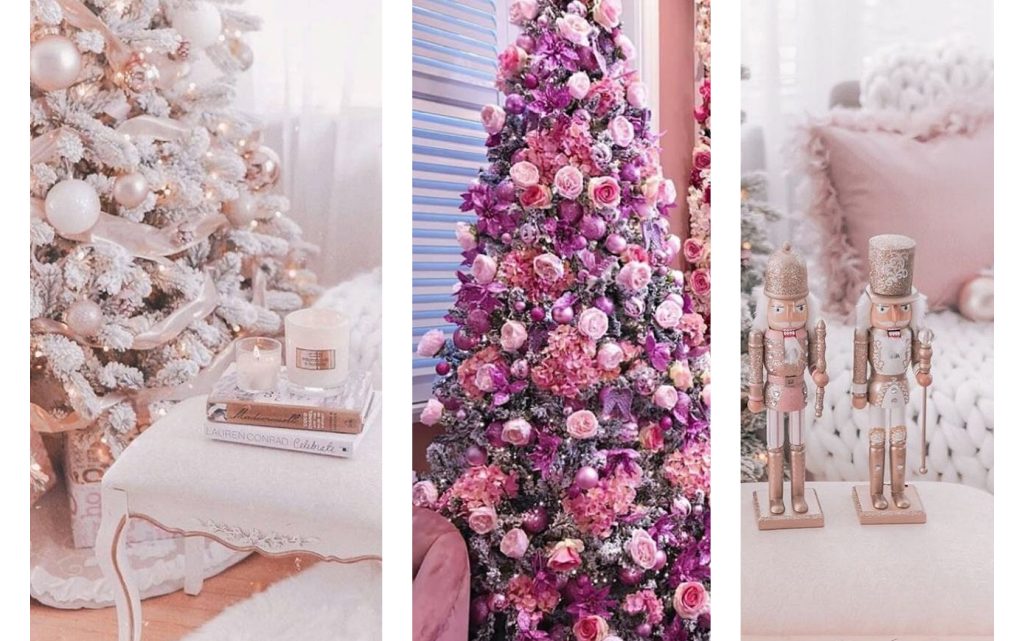 Christmas Decoration in Pink
Every year we choose the green and red colour to decorate our home due to the Christmas holidays. Aren't you fed up of these two colours? Each year the same thing, again and again. It's time to change the colour and to create one different home design that will catch our eyes.
Make this year your home design in pink accent and with this try to create one beautiful place for staying in. Ho, ho, ho, have a look at this Christmas decoration in pink and copy the style in your own home place. Add pink Christmas tree, decorate the home with pink Christmas ornaments and lampions, add pink candles and boxes and also a few candle holders in white or light pink. For more details, check the photos that FOLLOW!
If you have missed our stunning fireplaces ideas, follow this link and find out the best solution to warm your house in an elegant way.
Decorate the Christmas tree with pink flowers
First of all, take care for the Christmas tree and throw away the red ornaments, please. In other way, decorate the Christmas tree with ornaments in light and dark pink colour. Take this picture as an example and decorate your home in a way like this, of course, if you wish to.
Christmas tree ornaments in light pink color
Look at this amazing Christmas decor with light pink Christmas tree that will suits in each home, in each room. To be honest, I wish to have a Christmas tree like this in my own home place, and what about you?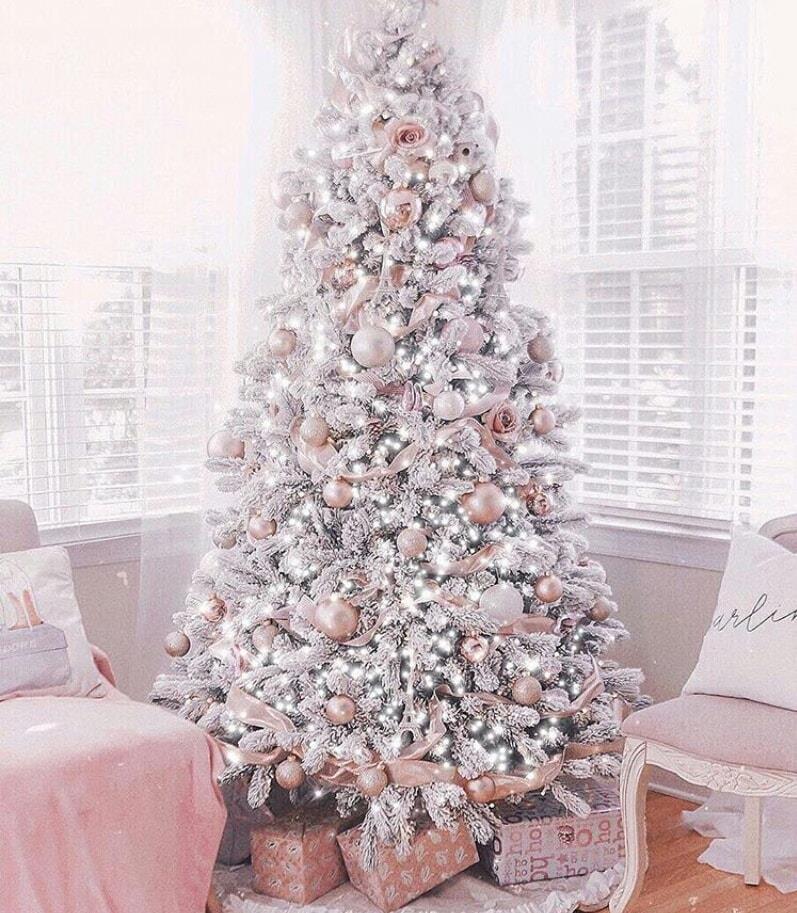 Choose to add pink Christmas tree in the home and to decorate it with white ornaments
It doesn't mean that you will need to buy green Christmas tree, but also you can buy pink tree and beautify it with white ornaments. Add flowers, add stars and many other details that can be only your choice.
Don't forget about the details in home design
If you want to complete the decor in your house, follow our advice that are presented here and in the next photo which is the last of this post. So, add pink pillows, pink seating chairs, pink boxes as gifts next to the Christmas tree and buy some nice looking pink decorative elements.
Add pink chairs and pillows to complete the decor
Add some book, add some candles and also include the white color in your decor. Take a glimpse in the photo below and boost your imagination. Use your free time because NEW YEAR is coming only for 9 days!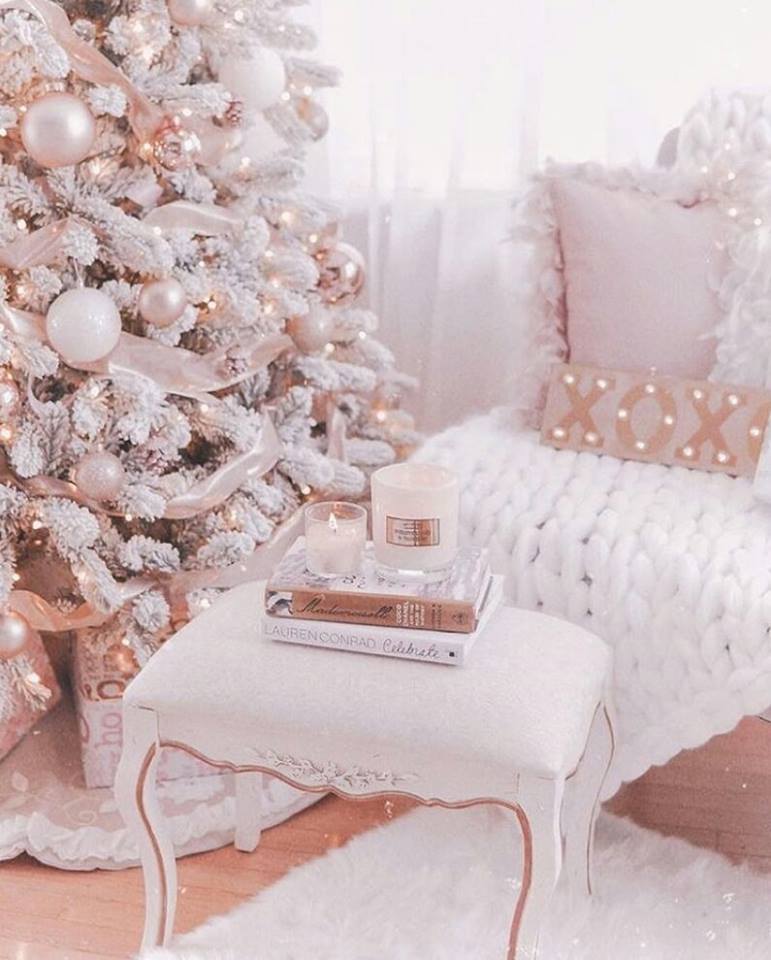 And my dear friends not that we are to the end of the year, but we are also to the end of this post. My advice for you is to hurry up with the Christmas decoration because New Year and Christmas will come very soon, for only 9 days as a mentioned before. Have a great Sunday and keep reading our advice!