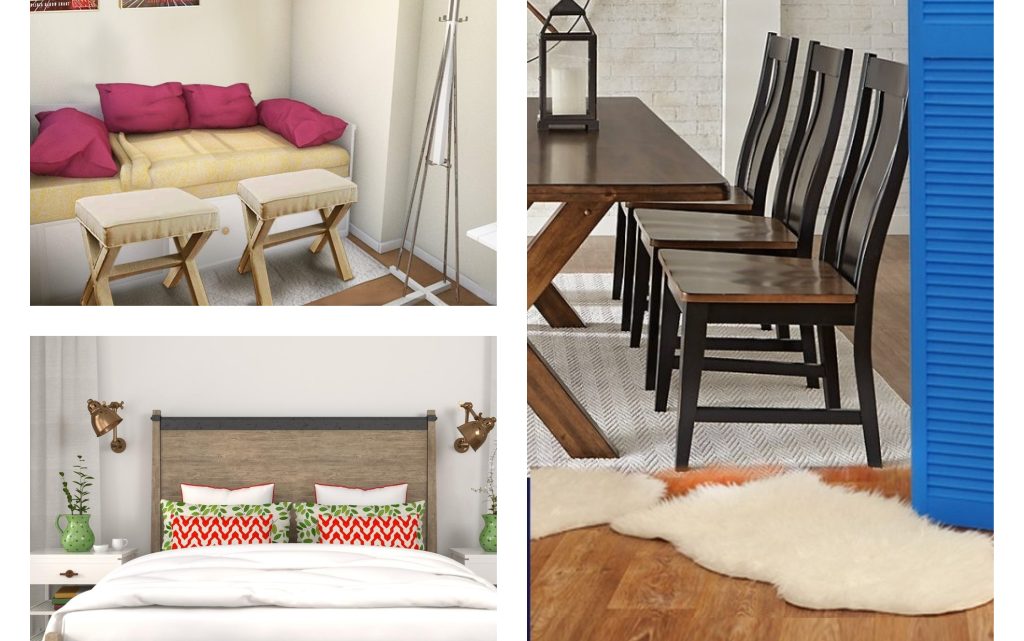 Choose the Right Furniture for Small Space
Furniture pieces are the most important part of a home decor. Especially is important if you live in a small space, small house or apartment and you must think of smart organisation of the rooms. The smart choice of multi-purpose bad, console table with open shelving, rugs on the floor, room dividers, ottomans, bedroom with suitable bed and home office with an indoor garden can help you to keep the modern design in the small space. Choose the right furniture for your small space in the home with our helpful ideas.
Take a look in amazing furniture: Bedroom cupboards that are simply beautiful
Choose multi-purpose bed (double bed) for the living room
when choosing a furniture for living room, think about choosing a multi-purpose bed that you will be used for sleeping and both for seating on it. Sometimes we want to sleep in the living room, in case we don't have a TV in our bedroom and this is one great opportunity for that aim.
Open sided storage shelving in the small spaces
Open shelving units with a console table are a very nice choice for a small space. With this piece of furniture, you will have a place for storage to the things you need and also a place for studying, reading a book or for doing your makeup.
Combine the home office with indoor garden
In your home, there ain't enough place for home office and indoor garden? Well, don't despair, you can have both rooms in one as is shown in this photo. You can work at home and at the same time to enjoy in your flowers and plants that are smartly arranged on the shelves next to the office.
Bedroom  in a small space
You don't need a large bed in a bedroom place. The tiny bed is an excellent choice and two night stand tables for storage to your books, plants and flower pots. This design in the photo is worth copying it for your own home!
Add ottomans in the living room
Add ottomans in the living room if you want to save place at the home. You don't need a coffee table, instead of this, you can use two stools that will also serve you like a table for placing your coffee of tea. Place the sofa bed in the built-in wall and find a suitable place for your books in these amazing wall shelves. If you think that this is an old-fashioned design you are making a big mistake! This is a trend in interior design!
Divide and rule in the small space
Add room divider and separate the dining room of your living room and for the floor choose rug that will make the place bigger. Add the seating sofa chair that will help you to create one relaxing are that is our of the rooms. Make this place the favourite place of your small house.