Cheap and Stunning 3D Wallpaper
Hello friends. It's weekend period, a period when we have free time and looking for some new ideas about interior and exterior design. Our page is always giving you the best advice, choice, and ideas that our team chooses just for your inspiration. Even though it's Sunday, our team is still working and looking to show you the best 3D wallpaper for your house walls.
What you have to do now it's to prepare hot coffee for you and to see our 3D wallpaper idea that we have to show you just for you! Enjoy and have fun with us, our team and our ideas!!!
Choose pink flower wallpaper for the TV unit in the living room
In the first idea from this post, we offer you the chance to see some very nice idea that will beautify the house wall for any of you, don't wait and take a look in it.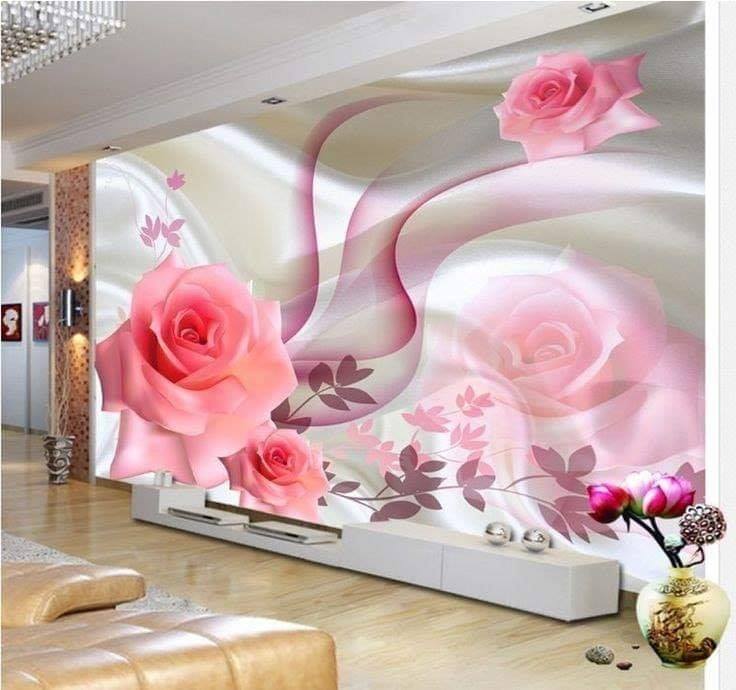 Wallpaper in 3D is great option for the living room walls
As I mentioned before in the introduction, it's smart to add flowery wallpaper for the TV wall and to enjoy in nice decoration. With this choice you will see the second idea from this post and we will be feeling great if you choose the best for you.
Bring the blue color for house walls
If you aren't in love with the pink color, maybe this will catch your eyes. I'm talking about blue wallpaper for home place that you can have and admire the decor every day.
Impress your guests with the wall decor – choose nice wallpaper
I think that every wallpaper has its own beauty. If you simply can't decide which wallpaper to choose for your house walls, you can buy different designs and change the topic each month. In this way, with the cheap decor, you will have a different design at the home each month. This time you will see how to add nice wallpaper for the walls in your bathroom.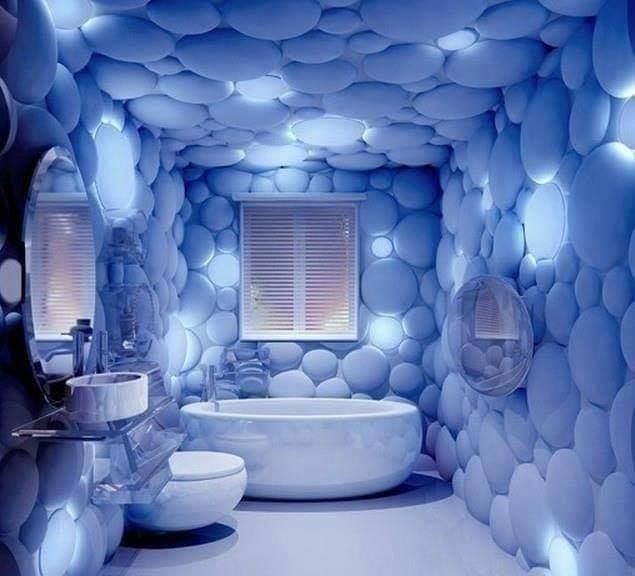 Nature-themed wallpaper for bedroom place
With the bedroom nature-themed wallpaper we will finish this post today and we will invite you to be our future follower too and to keep following the best advice and ideas. Our team will be still looking for the best things to show you, be with us.
Please also read about flower pot holders made from wood that we have to show you for your house place and how to create a mini garden at good with a good organization to the flower pots!!! We are so thankful for your attention and we will be even more thankful if you are kind to share these ideas with your friends and to tell them about our page.