Cable Reel Ideas for Outdoors
Hey friends. Until this moment, we saw different DIY ideas on our amazing page. The last two posts were about how to reuse pallets and how to make flower pots with rocks. There is NO END to our projects, easy but nice looking! If you go back yo can see many other creative ideas, of course if you have enough free time. If don't just go ahead and see the following cable reel ideas that are perfect for outdoors.
Cable reel as table for your flower pots and lanterns
The start of the post will be about how to reuse cable reel and make perfect table that will be holder for your flower pots. Here you can add lanterns and create one amazing corner in your outdoor place. See the very first idea now but don't forget to scroll down and check for the others ideas too.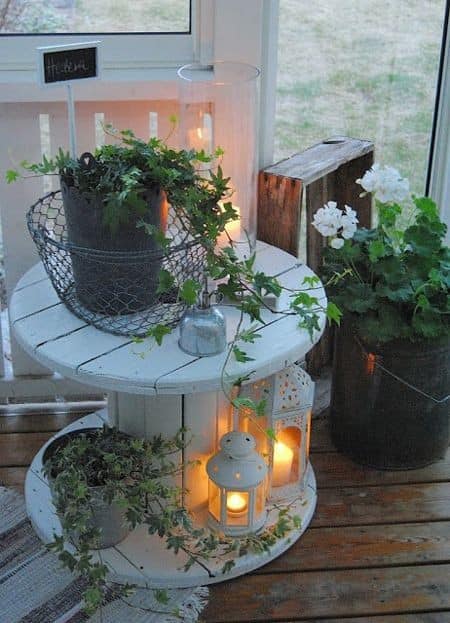 Spool lights for interior place
What a lovely combination of table spool and hidden lights. I think that this is great idea that can be also used for outdoor place. Here, we can enjoy in great project, in great cable reel reuse and lights in the same time. See the idea now that folows.
Beautiful transformation – make a chair from cable reel
In the third photo you can see before and after transformation. What will happens if you give new life to the cable reels. See the idea now and if you have a chance, make the same thing in your own home place.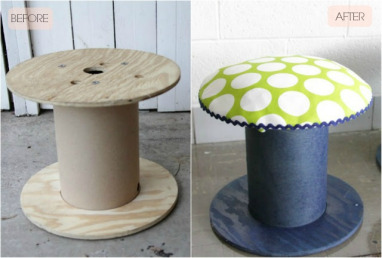 Or, you can make colorful chairs for your pallets made sofa in outdoor place. This can be the best furniture for your garden place, done with effort and too much time.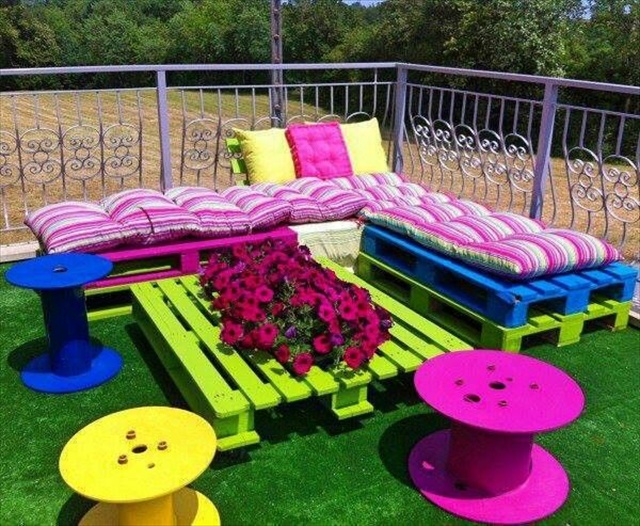 Or, make some window frame with the same cable reel?
The last idea is about how to make beautiful mirror frame for the walls of the house place. This is the chance to have a look in the photo now and find some idea in the photo now. This is the last idea of our cable reel ideas and I hope you decide what yo will make in your free time. If you have no time for this, tell your friends about it.
Thank you so many dear friends, for the time, for the attention you gave us! Stay in good health and keep following us.