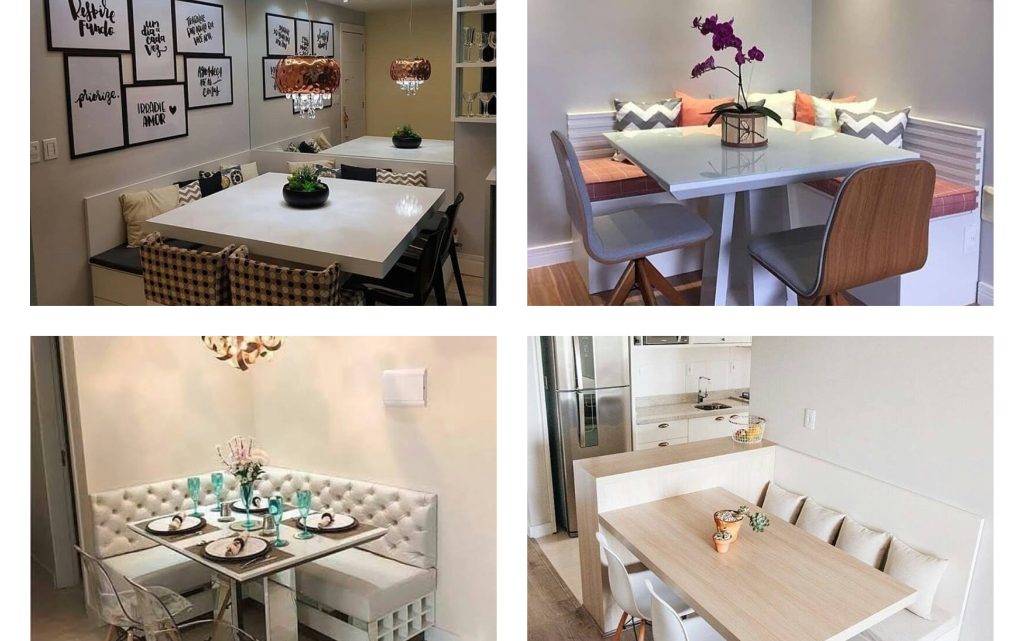 Brilliant Corner Seating Areas
We need corner seating areas in our kitchen, dining room or living room place. These corner seating areas are also known as breakfast nooks which are the favourite place for the morning. Why people love these places? Well, places like this save space at the room, help you to have a clean dining room, it looks brilliant and it has a place for 4,5 or 6 people.
Take a look in brilliant corner seating areas and think about copying the style for any room of your home place.
Click here to see awesome TV wall designs if you are interested in.
Corner seating area and gallery wall
In the first photo you can get inspiration of creating a gallery wall together with seating area and to create one perfect place for breakfast, lunch or dinner time.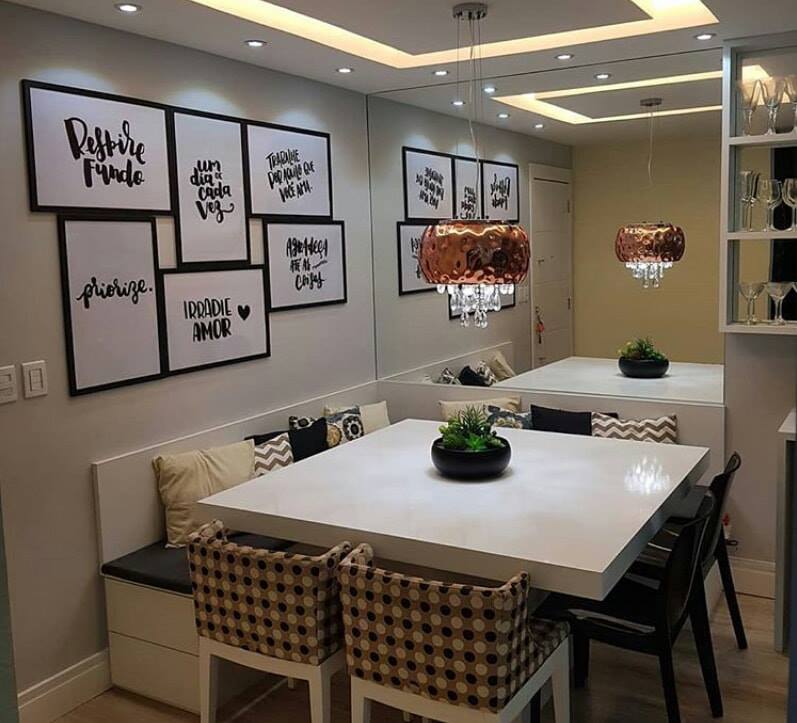 Modern breakfast nook that look impressive
Spend quality time with your family and friends while eating tasty food on modern chairs and table like this in the photo. With adding a modern sofa and chairs you will make enough place for even nine or ten people.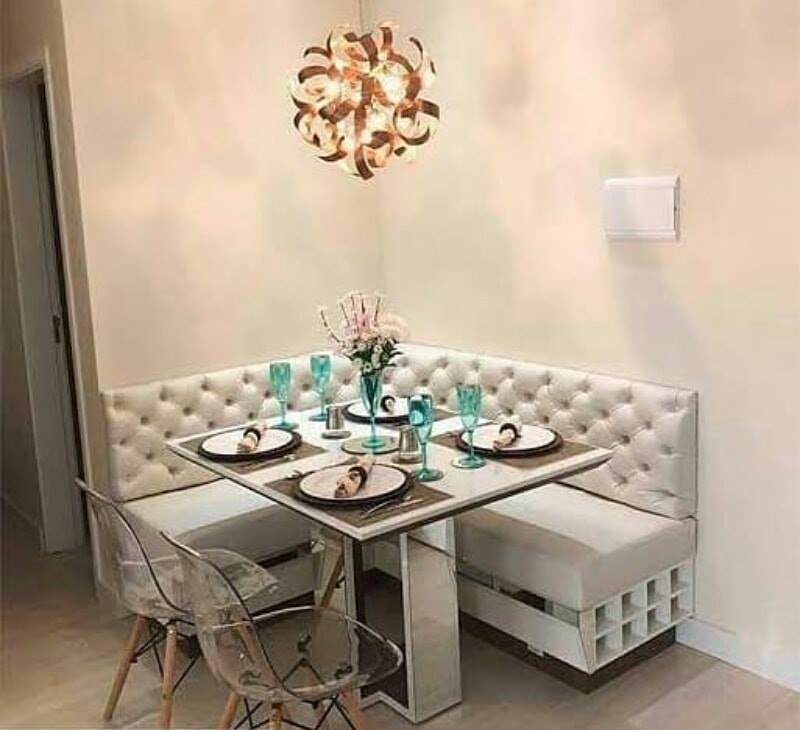 Corner seating sofa looks amazing
Eat quickly and keep your dining room clean with amazing seating nook in the corner of your home. Choose the best corner and room for this aim, create corner seating and spend there your extra time.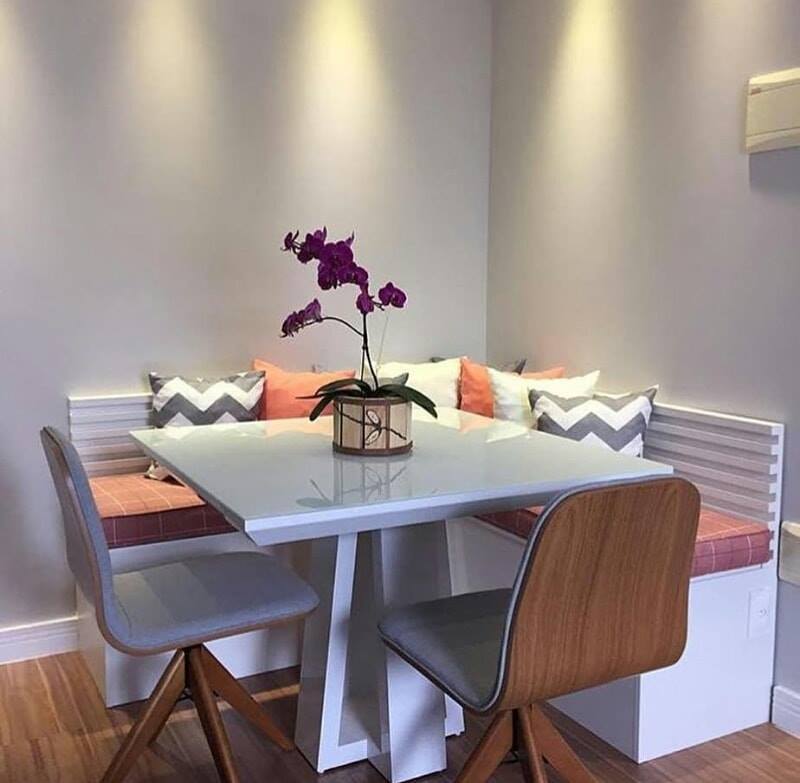 Get impression from this incredible seating nook
Create a coffee bar at home and don't go out for a coffee when you can enjoy in the home. Just bring your friends here and have fun together in drinking coffee, listening to music or in eating.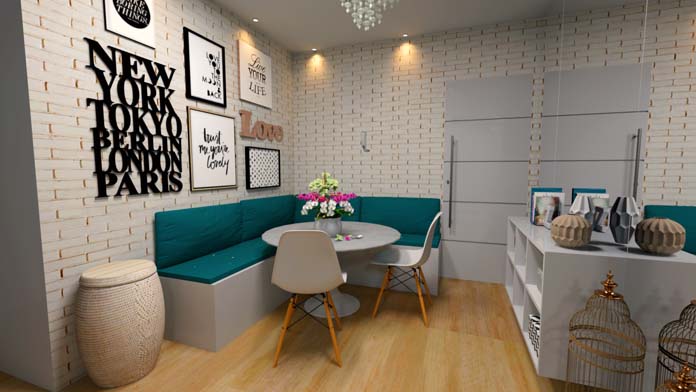 Kitchen home bar with seating area
It's great if your apartment is large, but this is a tiny apartment here in the photo and owners had to use their imagination to save space. One perfect idea that they have used is seating nook in the corner of the kitchen that looks like a home bar.
You can create a corner seating nook in the balcony place
If you don't have enough place at home for creating a seating nook, you can use the balcony space for this aim. For example, to add perfect table and chairs there ad this is all you need for one modern seating corner.
Make the kitchen corner your favorite part of the house
Some people would say, who will stares in the corners of the house, but it doesn't really matters who will look at but who will spend great time there. You and your family can spend quality time there in eating, drinking hot tea or coffee. Also, check this idea that we've chosen for you.
Exclusive breakfast nook in the kitchen place
This is the last seating in the corner idea for you, take a look and draw inspiration from, feel free to copy the style for home. Thank you a lot for your time!