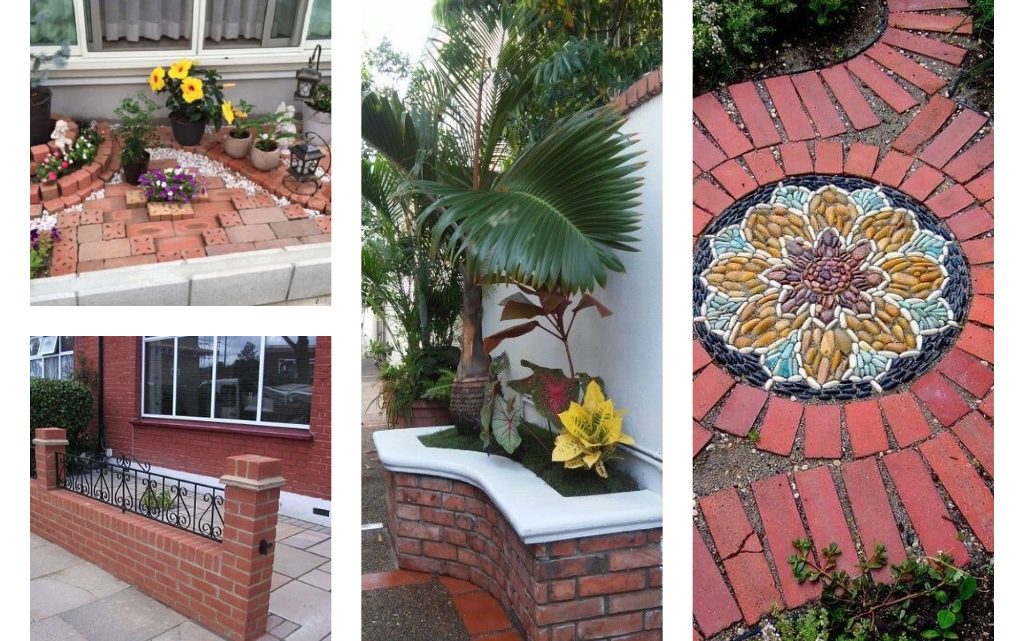 Bricks Garden Ideas to Drive You Crazy
We all have old and unused bricks in every corner of our yard and now it's the right moment to give them a new life. If you are a creative person it would be easy for you to create amazing garden decor. I'm writing this post to give you motivation about bricks garden design that you can make by yourself. All you need to do is to go through the photos and to inspire yourself.
FOLLOW the link for house designs exterior plans, ideas in 3D shared on our amazing website.
Create bricks garden in the most creative way
In the first photo of this post, you can see one creative idea for the garden place. Use these amazing ideas for your outdoor place and create a lovely outdoor place.
Bricks pathway that you can make by yourself
Wish welcome to the guests that are coming into your house with this do it yourself project. there is nothing in this world that you can't make, of course, if you are a creative person. Also, you need useful ideas and the ideas are hereinafter.
Bricks garden wall and built-in wall bench
Looking for ideas about garden retaining wall? Well, you are in the right place and at the right moment because this photo tells everything. Your garden place can have the same design if you take care for making some do it yourself crafts in your free time.
Garden pathway made of bricks an mosaic in the centre
Mosaic is one special design for outdoor decor and also the bricks. Beautify the outdoor place with these two materials and walk in a style.
Protect the house with bricks fence
Give your house and family members full protection with amazing house fence made of bricks.
Lovely garden bed made of bricks
If you don't prefer to add large flower pots for the outdoor place you can build one cheap vase made of bricks. Find motivation in the photo below and do this craft in your free time.
Decorate the place around the tree
Build flower bed around the tree in your garden place and also plant flowers there. For making the flower bed use bricks and create one of the most beautiful focus centres of outdoor place.
The outdoor fireplace made of bricks
It doesn't mean that outdoor fireplace must be simple and boring, but it can have this design. With an outdoor fireplace like this, you can cook outside and organizing party.
Flower planter for the garden place made of bricks
I left the most beautiful idea of this post for the last. As you can see, you can make different things just by reusing the old bricks. I hope that you have found some things that you are in plan to make for this weekend. If I am in right, share the ideas with friends and inspire them too.