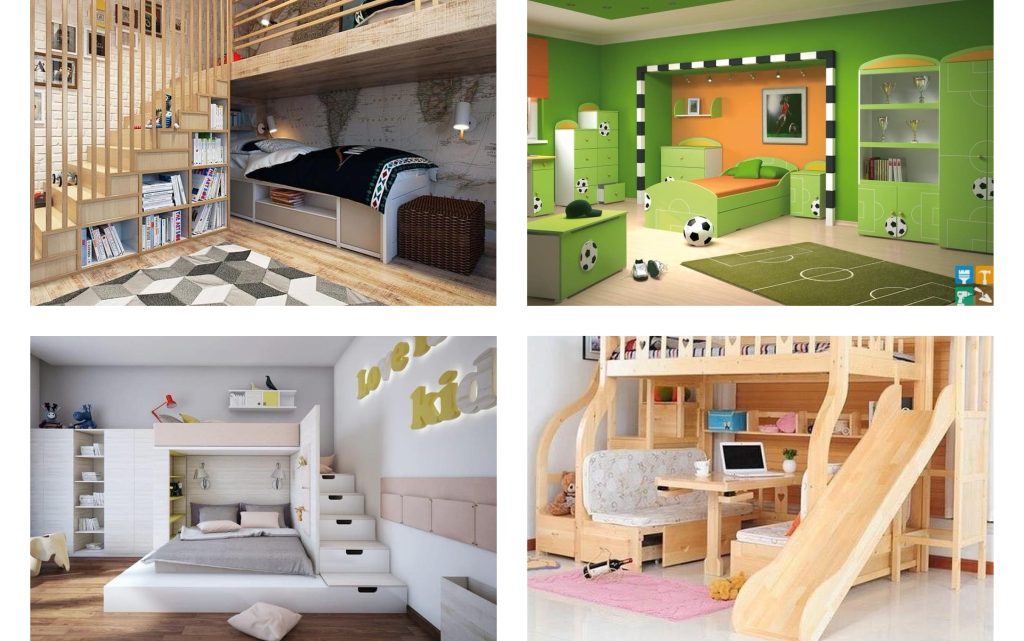 Brethtaking Kids Room Design
Hello parents! Welcome to the world of fantasy, world of your children. This is little introduction about the post named Brethtaking kids room design and I invite you to spend quality time with us!
Living in modern society leads the need to pay attention to the kid's room design because they are the most problematic family members. most of them, aren't satisfied with the room design so they want to be included in the choosing the design. So, call them right now to check together these breathtaking kids room design and choose the best for them!
Amazing bunk bed with storage shelves
It's great to have a bunk bed with storage shelves where you can organize the clothes for your kids. but also, take care for the rest of the decor and add lighting letters on the wall.
Kids room for two kids with library
Find the perfect place for your books, place under the stairs and also find here a suitable place for the bed. If your child also love books this is the room that you need to share it with him/her.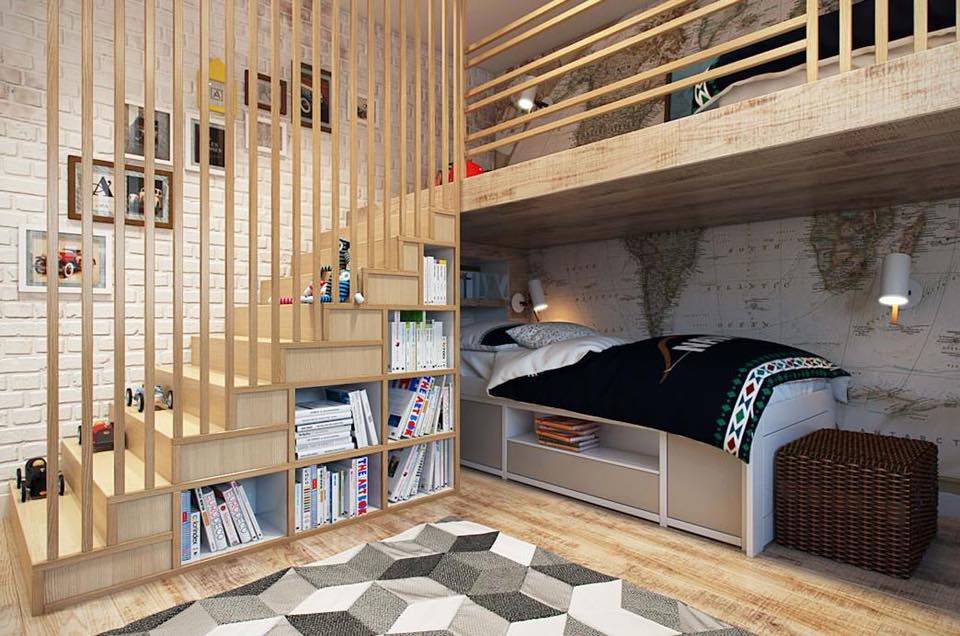 Modern car bunk bed design
Every child will love to have a car bed that looks like this. Take a look how great is this combination of a red accent kids room design, consult with your children for copying this design at home.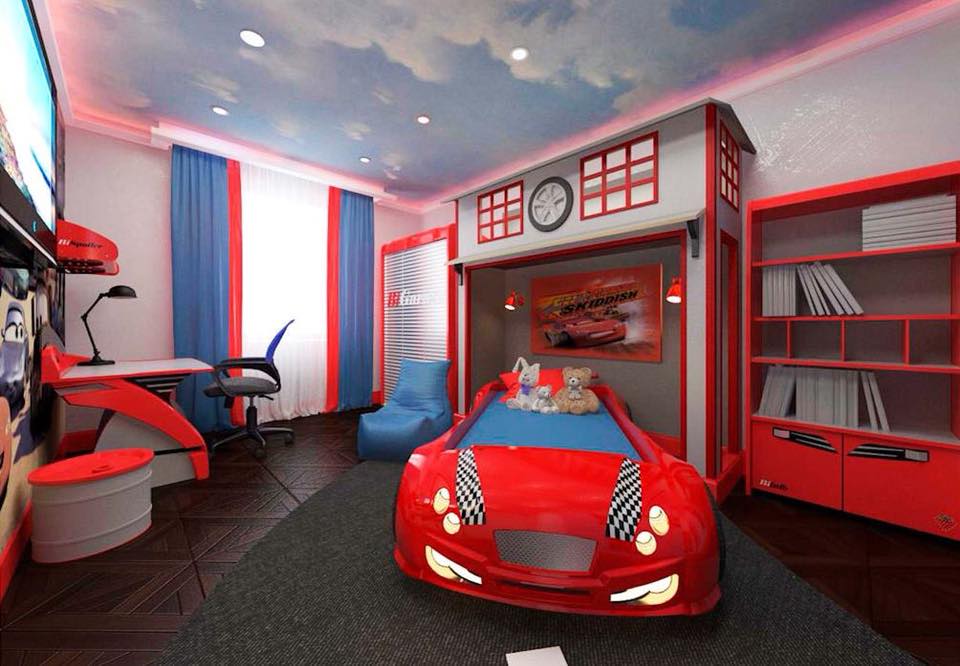 Teenage bedroom with homework station
Each room can be modern room if you have great ideas for decoration. Choose the best bunk bed that will make the room looking absolutely great.
Football-themed kids room design
Green and football themed room design is great for your little boy who is a footballer or simply loves football. Find inspiration here in this photo. Surprise yourself with deseign that will make your kids happy and you will be also a happy parent.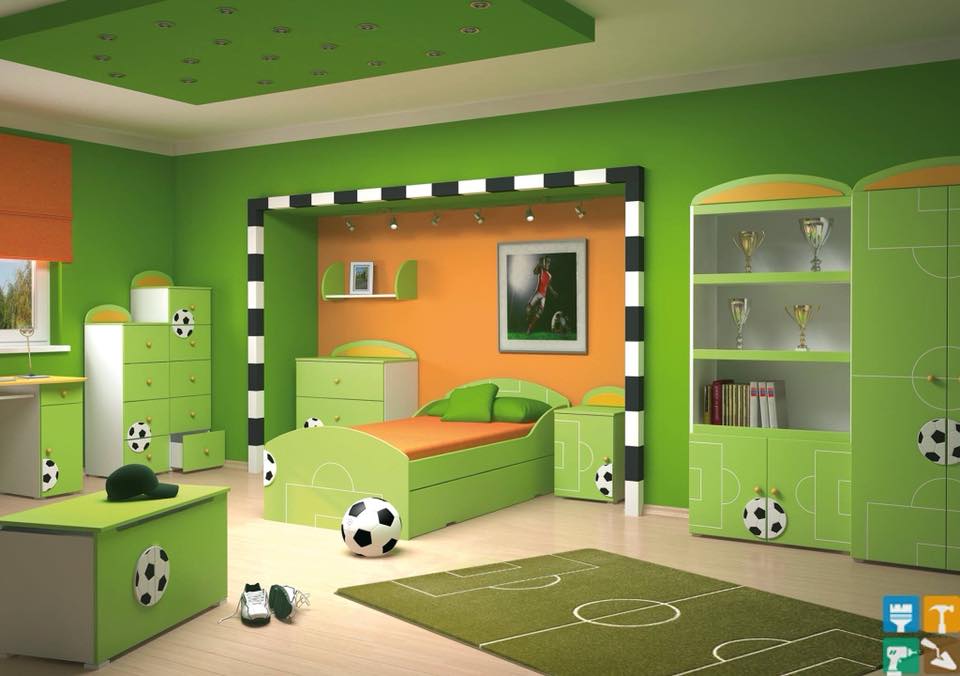 White and blue room with bunk bed
the combination of blue and white will give you one special room for your boy. Perfect bed with storage shelves stairs and bureau that will be the homework station. This room can be moivation for your kids to learn more and to write their homeworks on time.
Modern wooden bunk bed design idea for children's room
If you choose this design for the room for your children you will make your children the happiest children in the world. Why? Because your children will have a bed for sleeping, for playing and also a place under the bed for writing homework.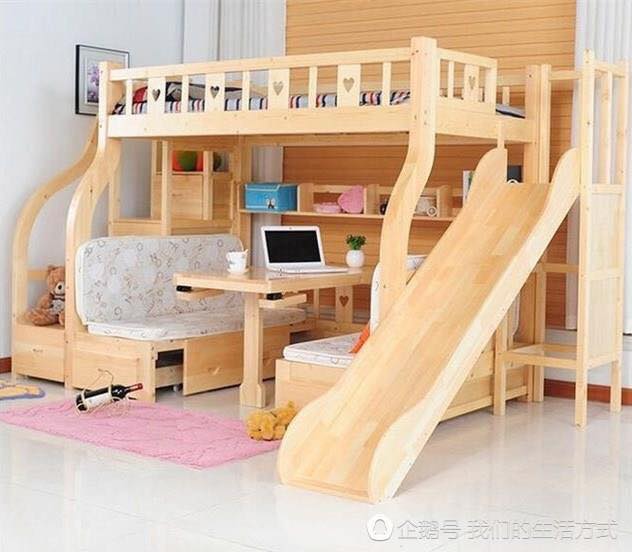 Girl's room design, perfection
Girl as a girl enjoys in nice organization of the room, clothes and everything else. The room of the photo here is great example for any little girl, maybe your little girl will wish to have it?
By the way, when you are already scrolling on our website, click here to go back and see the kitchen trends for 2018, 2019 and draw inspiration from.