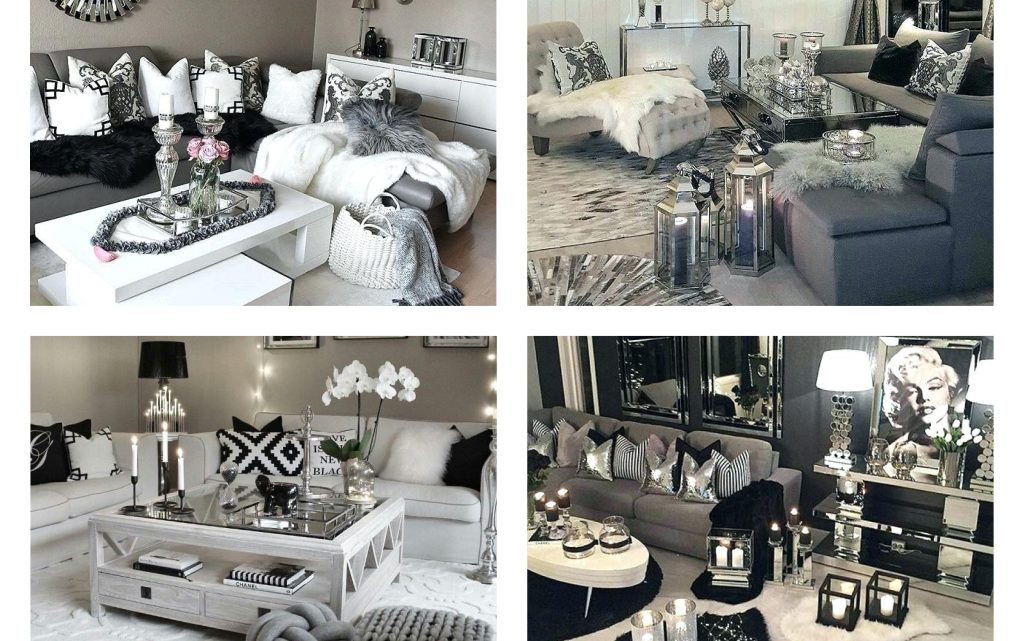 Black White Grey Living Room Design
Recently, I gave you ideas about black and white living room ideas, and now we will just include the grey colour to get an amazing black white grey combination again for designing this room. Stay where you are because of the reason for that will surprise! You will see amazing ideas about how to decorate your own living room area where you pass 60 % of your life. Don't miss to see!
Also, read about our luxurious living are design ideas where you can see a combination of many other colours and not just these three colours.
Black, white and grey decorative elements in the living room
How to make the best combination of these three colours? Add mirror frames with silver colour, white pillow with the little accent of black and grey, cover the bed with black and grey blanket and this is it! This is how we do it!
Cosy design of the most important room of your house
In the second photo of our post, you can see another cool design, add grey sofa design, black pillows and other decorative elements in black or grey. Also, add grey and white curtains for the windows covering. By the way, check our modern curtain design and find some idea for the other rooms of the house.
Black, white and silver modern home design
You don't need any other colours because with these three colours you can make the best combination and to design your home place as your dream home.
Grey sofa design and grey curtains
In this photo, we can see the domination of grey colour and a little accent of white and black decoration.
Black and grey living area design
Don't be sceptic about adding to much black colour in home design, look at this design and also add a little accent of silver and white colours.
Romantic home decor with three dominations
Add silver and black pillows on the modern grey sofa, black lanterns, white coffee table, and about the floor take care to add black carpet and rugs like these in the photo.
Grey accent home decoration
What a lovely domination of grey colour, save this idea for your home place.
Black carpet and modern table lamp
Whatever colour to choose for home design don't forget about the table lamp which will make your home the place to be.
 A little accent of light pink colour
If you choose the grey sofa maybe you can complete the decor with the little accent of pure pink colour.
Black and grey home decor
And, how people say, what is sweet lasts short so here we will end up this post with another black and grey home decor. Share these ideas with friends and greeting from our team! Keep following us for more modern home design ideas!