Before and After Creative Work
From simple yard to a special place, from an empty corner to a beautiful outdoor kitchen. From empty room to hanging bed is done with rope and done by yourself. All these transformations you will see in the following creative work that needs too much effort and patience. Now the question is: Do you have it?
Start your own interior design business. The TIPS are these.
Creative work – make an outdoor kitchen
During the summer time we all love to have an outdoor kitchen where we can cook and in the same time to get some fresh air. Especially this is important when you hva esmall kids and they want to spend their time outdoors but you must cook.
In the first photo you will see perfect idea of simple corner courtyard that can be transformed into lovely kitchen. Spend some time with us and see the project now – before and after.
Before and after yard transformation
The second idea is about how to make before and after yard transformation. See the first photo and the second photo of the project and make some transformation in your own yard place.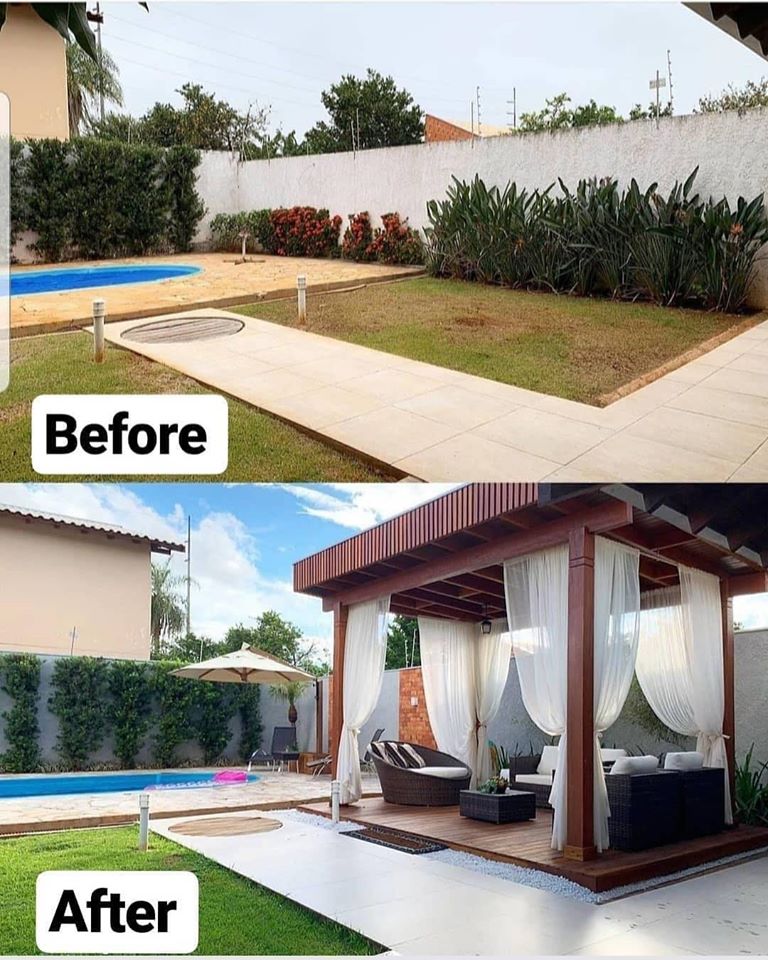 Before and after balcony design – creative work
From simple balcony place into a lovely seating area and vertical garden. A sofa, seating chair, flower pots, a glass as fencing and its is it. Now you have done such an amazing creative work. Sit with hours on your balcony and relax, forget abut problems in life!
If you thought that hanging beds are so expensive you must check these two ideas, now you can make it by yourself. See how to make it, in the two photos that are following and will be the end of this nice post today.
What do you think, will you make some of these things in your own outdoor place? Tell us in the comment below the post.