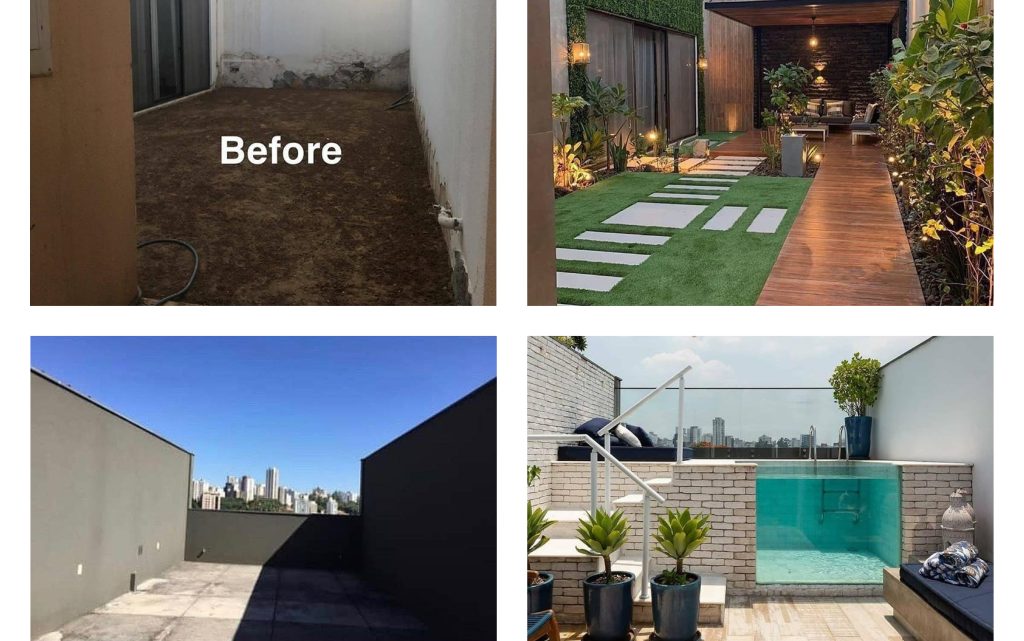 Before/After Design for Interior and Exteriors
If you lost hope for your exterior or interior design, check these before/after design that will show you that EVERYTHING IS POSSIBLE.
Check the last DIY cardboard project ideas and make something perfect for your kids by reusing the cardboard boxes.
Before/after design for yard place
Check the first photo where we can only see round and nothing else. But also chek the after transformation in the second photo.
What an amazing transformation! The floor is done with grass and wood, we can see garden edgings, wall lamps and lights, seating area is there in the corner. After creating space like this, you can sit here and enjoy in life.
Before and after interior transformation
We can do the same thing for our home and interior place. From simple and ordinary home we can create one amazing interior to spend our life here.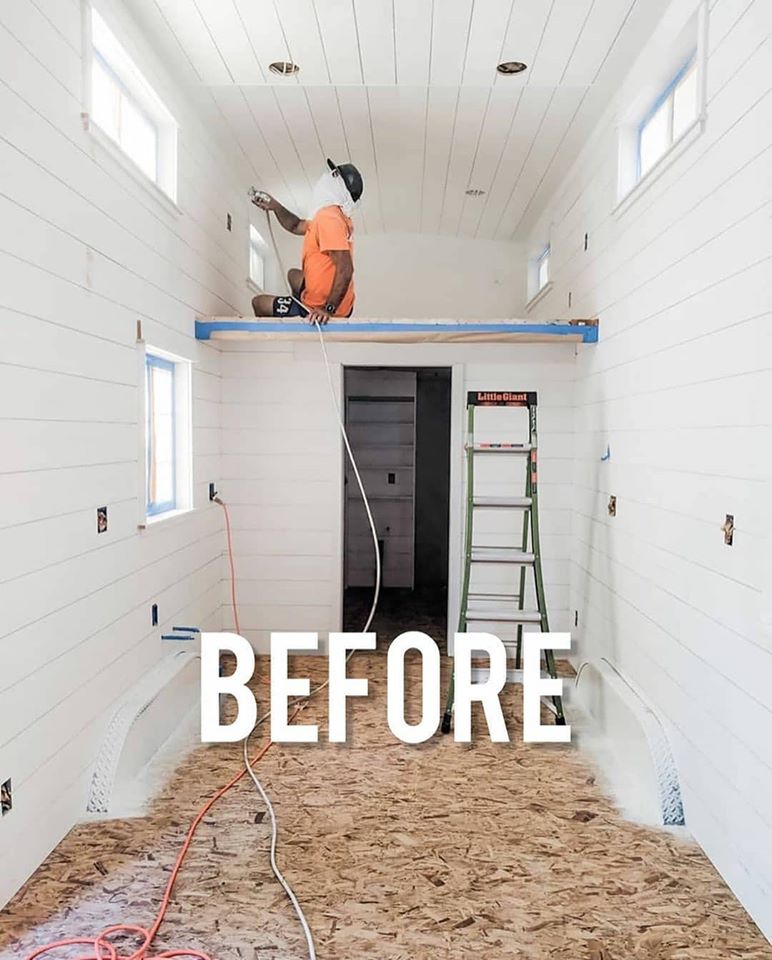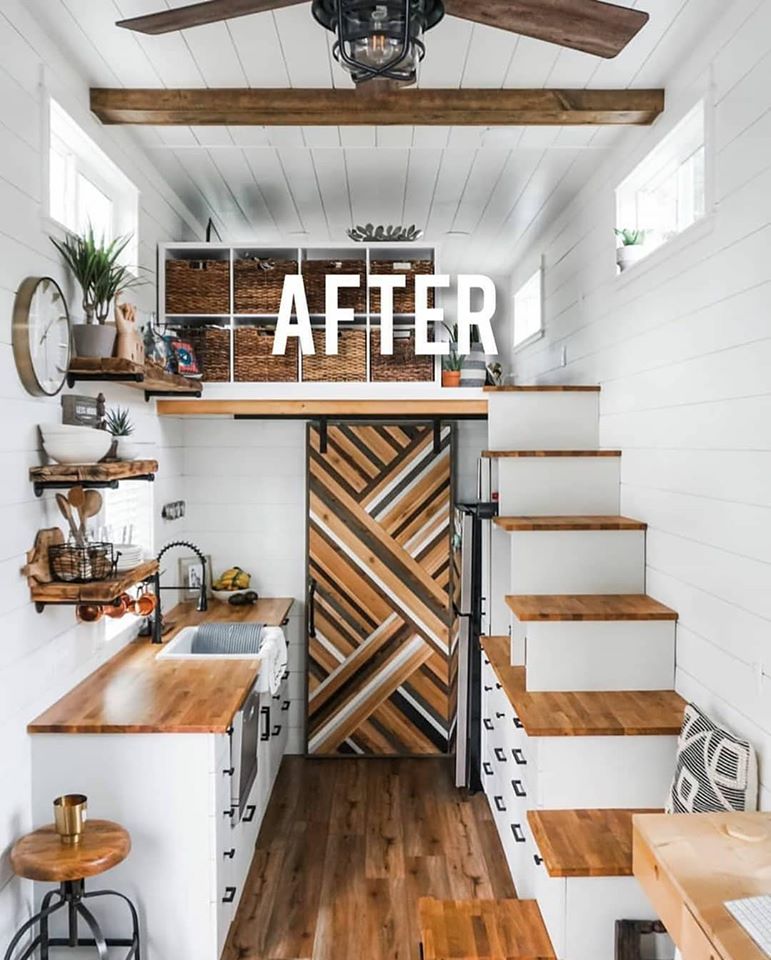 Stairs transformation
Don't lose hope with your interior stairs when you can have the best modern design. As you can see in the first photo we have cemented stairs but check the result in the next photo after hard work!
WOW! We can see wooden stairs, LED hidden lights, glass fence and amazing stairs to climb on it. This is cool, this is what we need for our home place. Don't you think the same as me?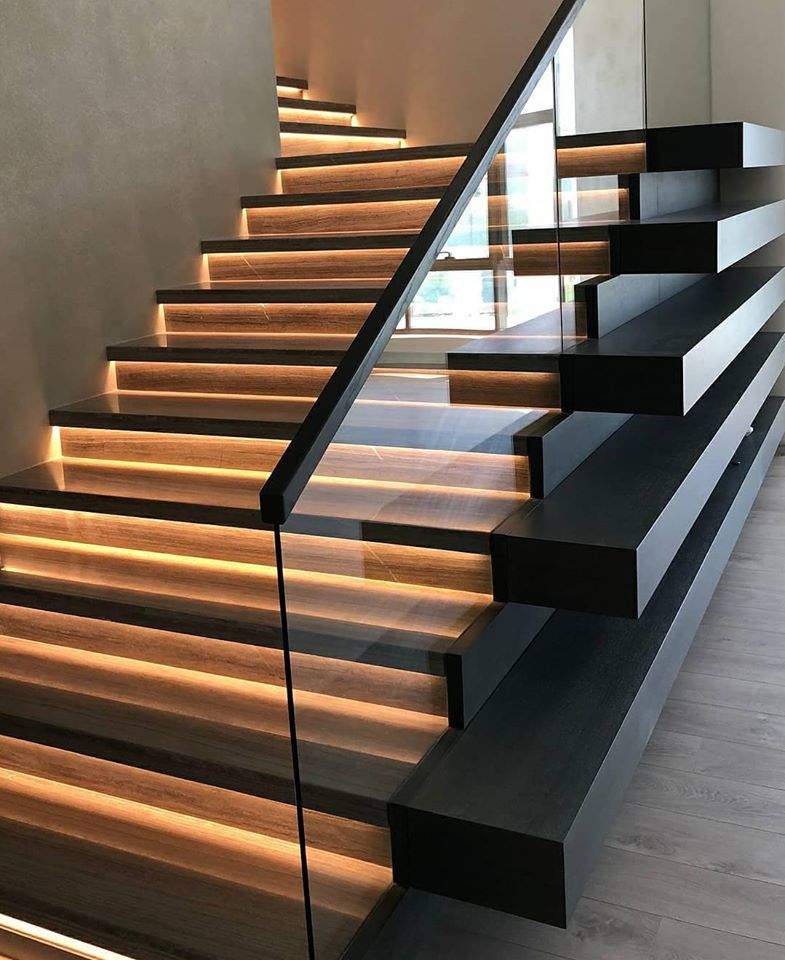 Before/after design for the entryway
Also never lose hope for the entryway and make this transformation. Do the stairs, do the wall design and be satisfied with results.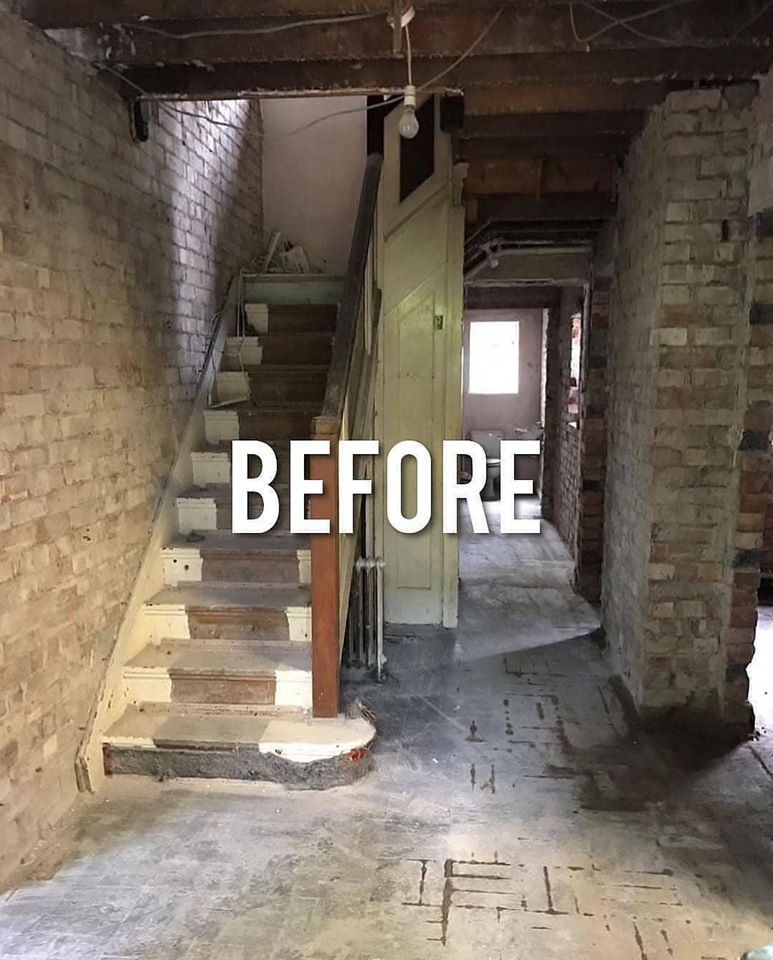 And this is it! This is the result of your transformation and the hopes you liked! Have a look at the photo and find some ideas for your own home place.
Balcony transformation
Do this transformation for the balcony space and enjoy swimming there because in the new project you will have perfect swimming pool there. Check the first and the next photo now that will be also the last photo from the post.
What a great idea! Now you have swimming pool, place for sitting and enjoying in sunny days. Right there- on your empty balcony! Take a look in the photo now and we can now finish this post for today.
This is all we have to share with you and our transformations before/after will end up here!
Bye!