Awesome Wardrobe Designs For Your Bedroom!
A new day for new ideas! Stay with us if you are looking for modern wardrobes! The wardrobe isn't just furniture for keeping our clothes, blanket, and shoes there. This is something that makes our home look, apart from our bedroom place and we must pay attention to the design. What we need to CHOOSE is awesome wardrobe designs and we have ideas like this in the following. Your task is to take a look at it and our task is to give you the best possible ideas!!!
Also, check the link https://keepitrelax.com/kids-arent-problem-for-womens-career-men-are/  andread about why men can be threatening and problem for women's career and kids aren't a problem at all.
Built-in wall wardrobe designs with hidden lights
We can enjoy while having built-in wall wardrobes and here we can have the best lights that are hidden and LED. This is what we need for our bedroom place or to have it in the entrance hall and we need to see the idea that follows now.
Choose black colored wardrobe design for the sleeping room
In the second photo please check black wardrobe design and this is absolutely the greatest thing you need in the sleeping room. Here, there is palce for all the clothes you have and shoes. Hee, the designs say a lot about the room.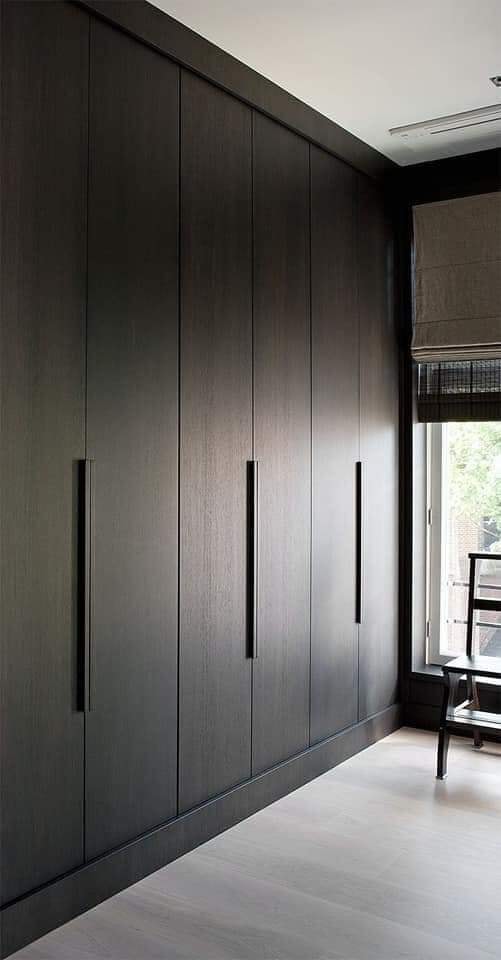 A mix of brown and white colors in the wardrobe of the bedroom place
In the next photo, we can see how great can be when you combine brown and white for the bedroom place. I don't think that I will ever choose this to be part of my bedroom place but everyone has a different taste so we decide about our home place. Make the best decision for the place!!!
Fitted wardrobe design idea for an interior place
The decision where to be placed wardrobe is ours. In the entrance hall or in the bedroom, we can make the best choice and enjoy in our modern bedroom cabinet!!! Sorry to tell you that this is the end of the post but let me say that everything that is nice lasts short. Thanks so much for your time and attention and keep following us in near future for more ideas like these.
Please don't forget to LIKE AND SUBSCRIBE the post and please be our follower in the future to keep reading our posts that will be very interesting.