AWE-Inspiring Egg Shells Crafts
Good afternoon dear friends, hope you are fine, sitting at home and have enough time to read our posts. Today we have awe-inspiring egg shells crafts and you have a TASK only to stay some time with us. Because we appreciate your time spent with us and always try to show you the best ideas!!!
READ THIS DIY PROJECT: How to reuse the wooden box crates in the best way and make some furniture for the living room.
During the period that follows, Easter time, we can father a lot of egg shells and reuse it. Don't throw the egg shells but reuse it, make amazing things to decorate your home with the best ideas!!!
Egg shells crafts – make a candle holder
the first idea is about how to make egg shells candle holder and bring the romance at home. To see the full project and learn how to make this at home, just check the following photo or follow the link below the photo. Enjoy in nice ideas!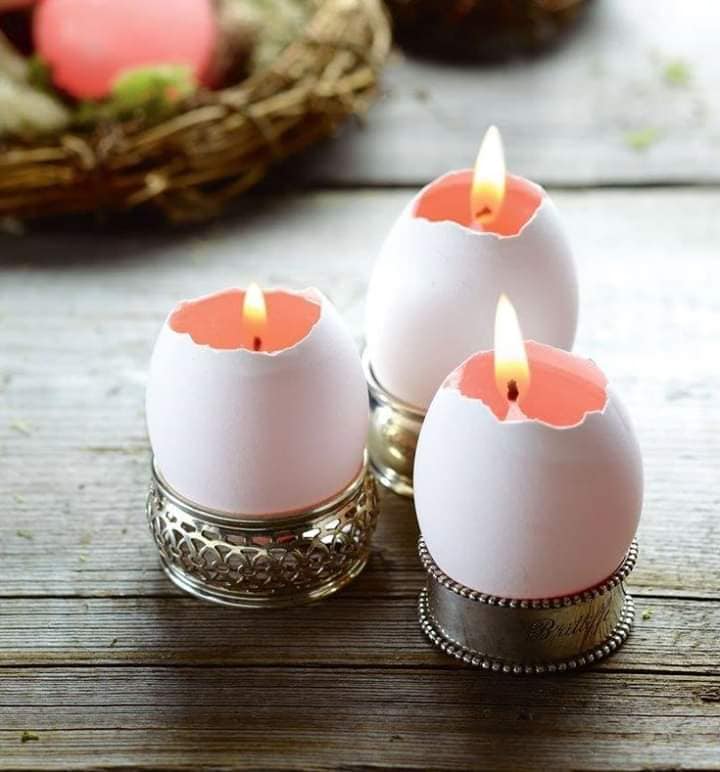 Create a mini garden with egg shells pots
The best place to plant your veggies and fruits are the seashells. See the second idea from the post and get inspiration from it. save your money and boost your creativity with our amazing ideas.
Do some Easter crafts with the egg shells crafts
the third idea is about how to make perfect decorations with eggs, with the shells again. Do little bunny, rabbit, bird or anything your child wishes to make. Make it together and spend quality time together.
Make an egg bouquet with the shells
And…the next idea is about how to make perfect bouquet again with the same material. Do the best and the cheapest bouquet to beautify the home place.
If you are reading this, you are at the end of the post and our ideas are OVER now. I hope you have fun and spend quality time on our page. Keep following, liking and sharing our posts that are COMING SOON!!!