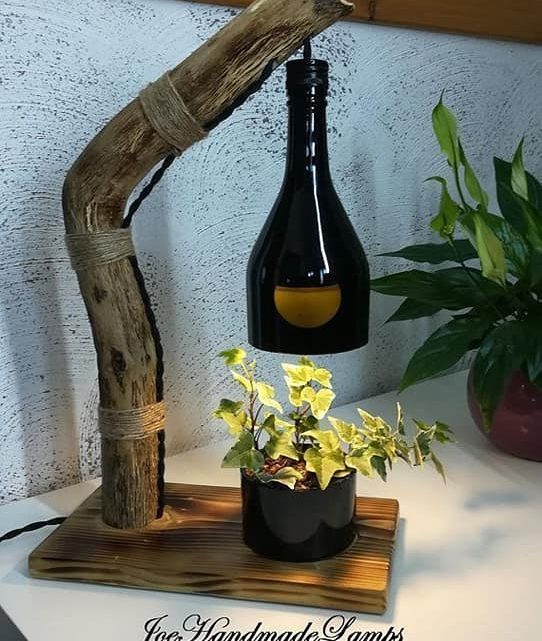 Attractive Handmade Lamps for Your Night Stand
When you have no choice but to make decorative elements at home, don't worry there are many ideas to make and you only need a wish and motivation to make it. Today we have prepared attractive handmade lamps for your nightstand in your bedroom place. Have a look at the designs now!
Looking for some healthy appetizers to make in your kitchen place? Well, check these HEALTHY SNACKS with fruits that you can prepare in no time!
Handmade lamps – done with tree stump and glass wine bottle
Light up the bedroom place with this amazing handmade lamp. To make it, you will need tree stump as a holder and one glass bottle that will beholder for your bulb. the other half of the bottle you can use to plant flowers here, as is shown in the example. To make things clear, check the first photo of the post now and draw some inspiration in it.
DIY driftwood table lamp
Bring new life to old driftwood and transform it into a lamp that you will add on the nightstand of your table at the bedroom or living room. See the final result in the second photo of the post.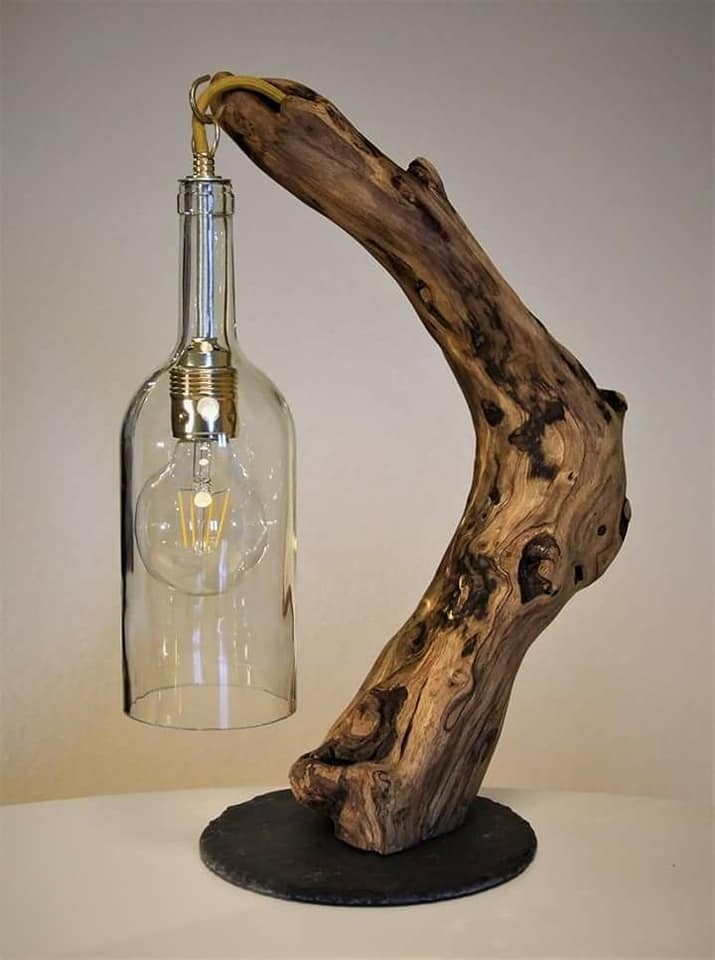 Handmade wooden floor lamps
Not just for the table but you can also make amazing floor lamp with the same material – wooden tree stump and glass bowl that you don't use in kitchen place. I really love this idea as a decoration in every home. It will save your money, will complete your free boring days and will help you in creating one UNIQUE home.
Driftwood and mason jar – as a handmade lamps
It's time to reuse all mason jars you have at home and make amazing lamps for the indoor places. Also, see HOW to use the mason jars in creating an outdoor light for the driveway.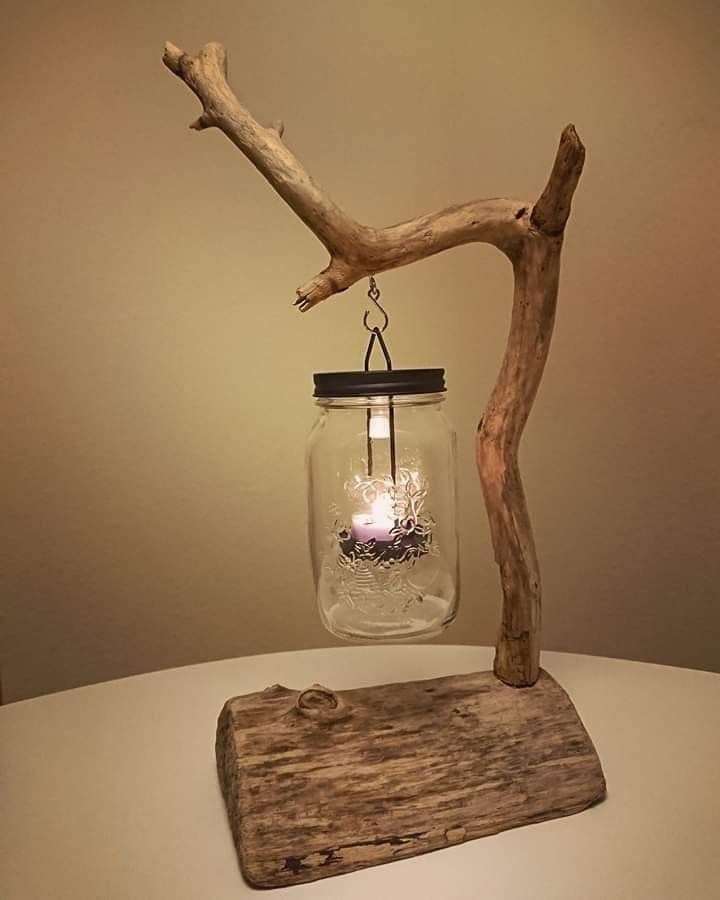 Use the basket to make perfect night lamp
If you don't like to see a glass bottle at home because you have little children, you can use the basket to be lamp cover and the stand to be with wood. See the idea in the next and last photo of our post today. I hope you are inspired now.
This is all we have to SHARE with you for today's post. I hope you enjoyed the time spent with us, have a nice rest of the day, and stay positive!!! Greetings!