Attic Rooms Decor and Roof Terrace
Some people would say that living in the attic rooms can be hard but I think that it could be fun if you have the modern design here. Living in the attic can be fun if you have a nice bedroom, living room, bathroom, kitchen, entrnace hall, and the best roof terrace. Stay with us for some time and see alluring attic rooms decor that we chose just to inspire you for sure!!!
Also, follow this link and read about how to create one blissful home decor for the house place.
The best attic bedroom design ideas with nice windows
In the first photo, we will make a little description of sleeping room place in the attic. Sometimes it's great to have a room like this in the attic where you can sleep well and no one can bother you!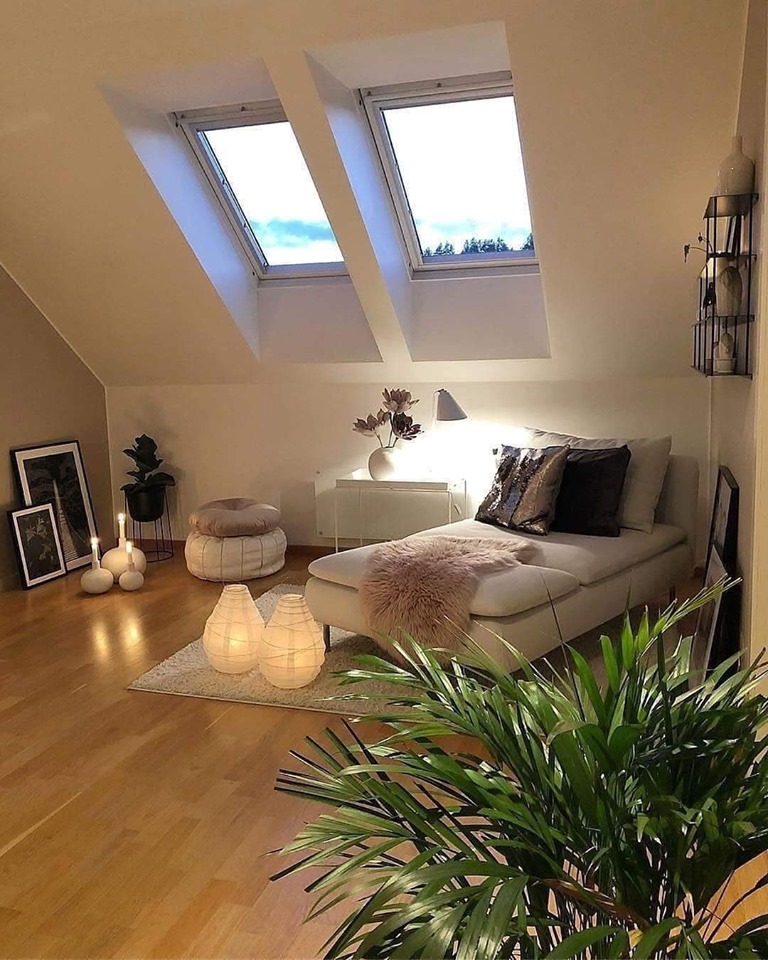 Let's have a short look in the small attic bathroom
In the second photo, we can see small bathroom attic design where we can keep the hygiene at the same time we can enjoy in our modern home decor. Even though we live in the attic we can keep modern design.
See the decor of the rooftop terrace
In the third photo, we can see how to design the rooftop terrace and enjoy in the summer period here being with friends and drinking cocktails!!! As we can see there is a wooden floor, wooden pallets wall decor and wooden bench for seating there.
Complete the decor in the bedroom place
After the rooftop terrace, we will continue this post with the attic bedroom and how to complete the decor in this room. With candles, lantern, flower vases, photo frames on the walls, hidden lights, floor lamps, we will create the best attic bedroom.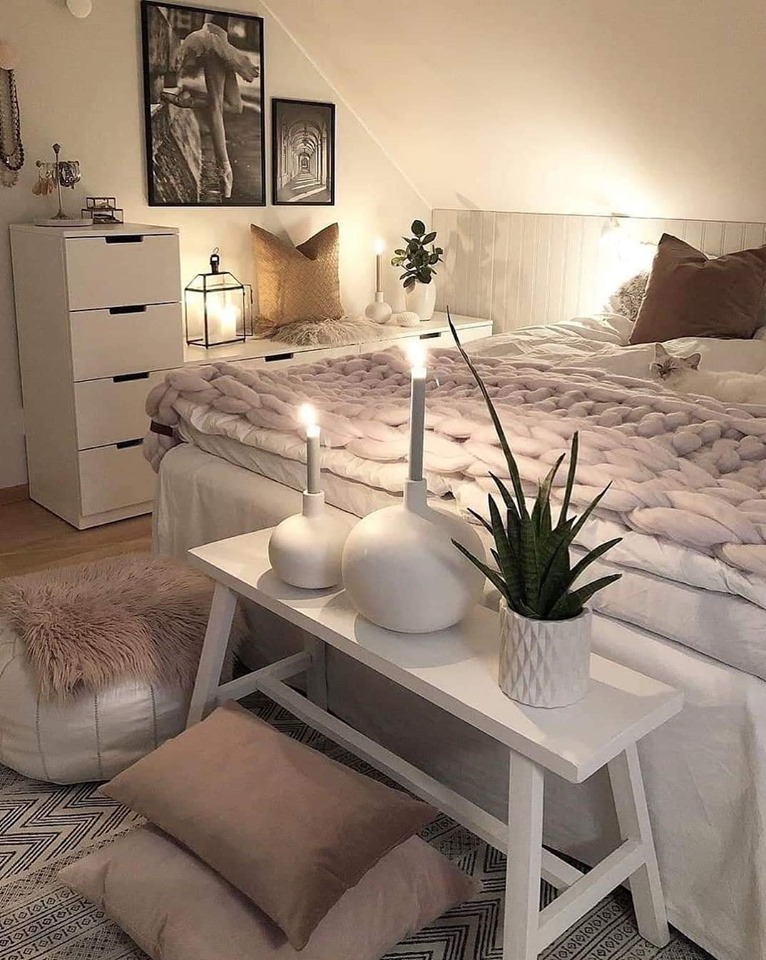 DEcorating the home office in the best way
And those who work from home have the chance to see this design of home office room. If you have taken care to choose the best decor for this room, you will be working with a wish and your time will be passed just in this attic home office room!
Sensational attic bathroom deco looks nice
In the last photo from the post, you will see nice bath design and decor can be done by your hands and if you follow our post till now you will already create one surprising home interiors like this.
At the end of the post thanks so much for your attention and hope you will be our future follower to see nice ideas for home interior and exterior also. Have fun and have a nice rest of the day!!!
Also, follow this link and read about the best bedroom design that will help you to find additional idea for your own bedroom placed in the attic maybe 🙂 🙂 🙂