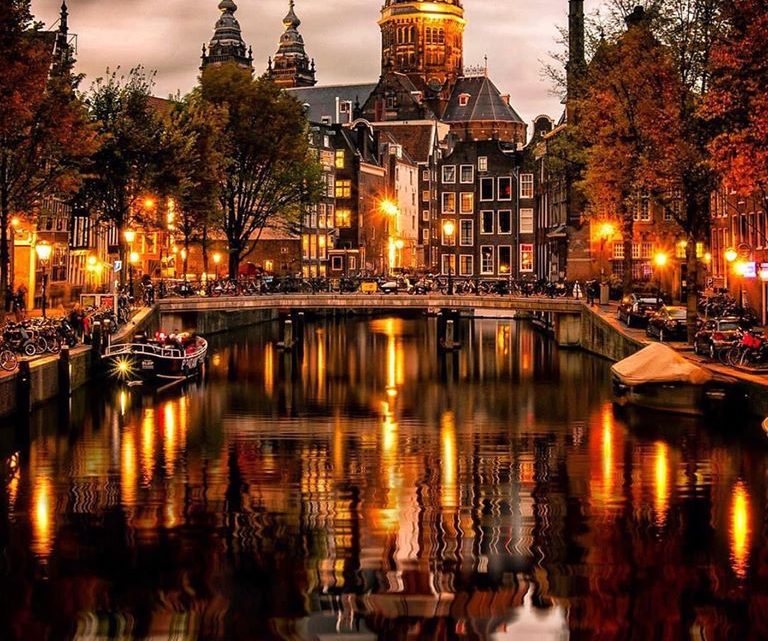 Amsterdam is a DREAM
Hey friends. Our last post was about the city of Prague, the main city of the Czech Republic and today we will again continue with traveling. Today, we will REVEAL to you why people say that Amsterdam is a dream, so stay with us if you want to spend a great time with us. I hope that this post will be interesting for you because we have never before writing about this place, Amsterdam.
Amsterdam is the main city of the Netherlands and it has a population of
866,737 within the city proper, 1,380,872 in the proper area. In the first photo we can see prove about what means a DREAM city, so take a look at it.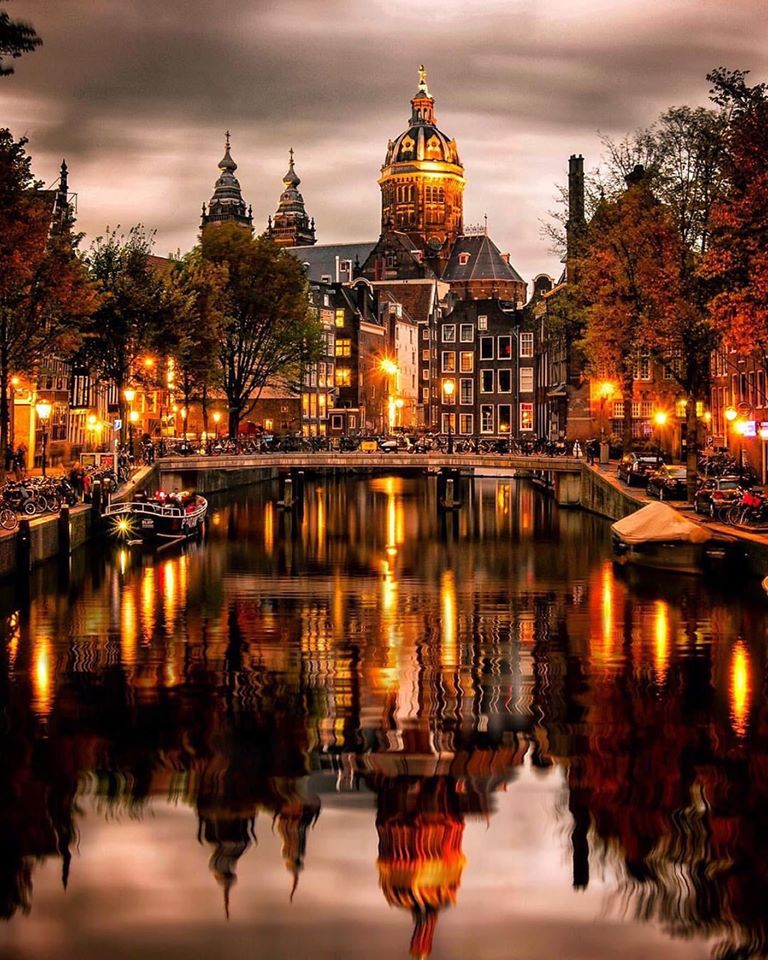 In the second photo, we have again a chance to see this beautiful place. stay with us if you want to read a few words about the history of the city.
Oh, how I wish to be here, eating lunch with my loved person and enjoying the beautiful view! The facts say that here more than 5 million international visitors annually. Would you like to come here even for one day? Tell us in a comment!
History of the city
Amsterdam's name derives from Amstelredamme, indicative of the city's origin around a dam in the river Amstel Originating as a small fishing village in the late 12th century, Amsterdam became one of the most important ports in the world in the Dutch Golden Age of the 17th century and became the leading center for finance and trade. In the 19th and 20th centuries, the city expanded, and many new neighborhoods and suburbs were planned and built. in the next photo, you have the chance to see Autmn in Lomanstraat street, Amsterdam, the Netherlands. Autumn in Lomanstraat street. Here, trees are hugging and people are hugging too.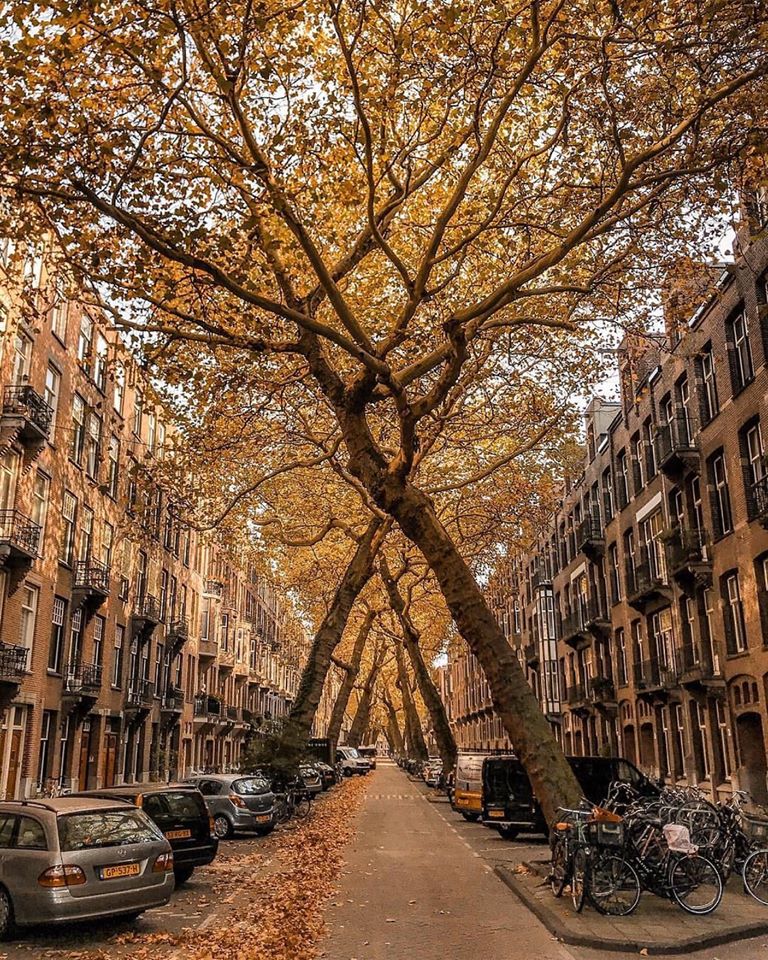 Thank you so much for your time and be our follower in the near future to read other interesting posts we have for you!!!