Amazing Wooden Shelves for Modern Walls
Wooden shelves are one of the most impressive decorative elements we have at home and we use it. This is why our topic today will be about the shelves which help us to organize things at home and at the same time to have nice home decor.
Wooden shelves and wall paneling
Take a look in the very first photo from this post where you can see an incredibly great decoration used for the living room. If you wish to have the same design in your own living room, take a look in the photo and copy the idea.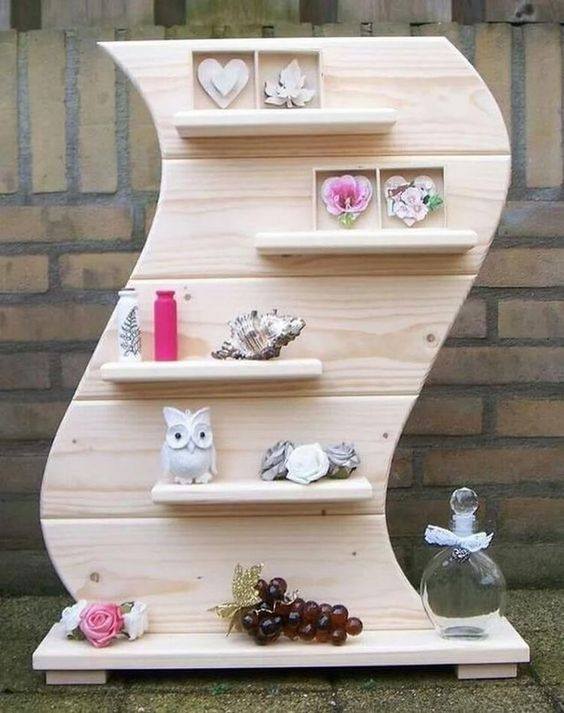 Reuse the pallets for the corners of the walls
The first photo and the wall shelves were made out of the old pallets and in the second photo, we have again reuse of the pallets and exactly for the corners. Here on the shelves we can add things we have at home and wish to be seen by our friends and guests who are coming into the house.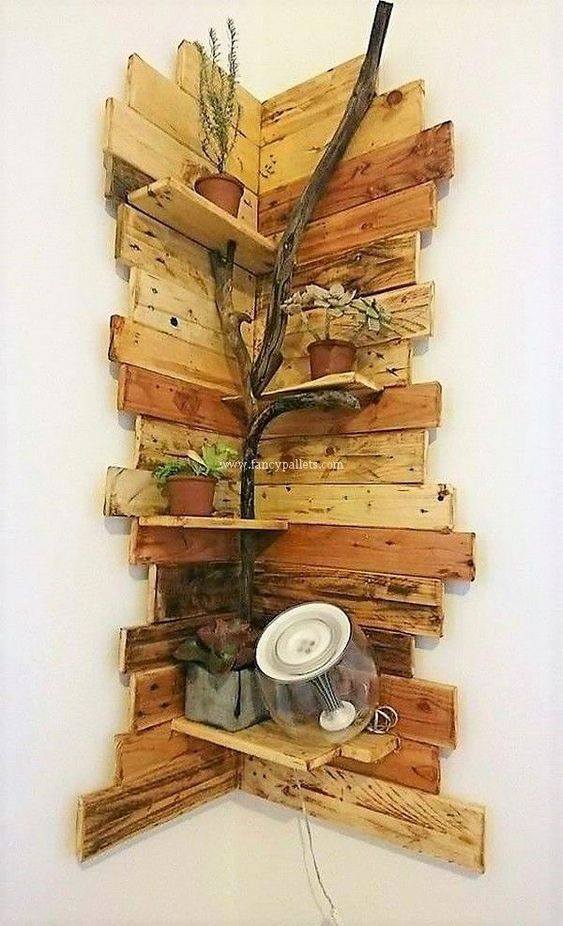 Create a nice wooden vertical garden and find a home for all flowerpots here
In the third photo, we have again wood shelves and vertical holder for all flower pots you have at home. Why having flower pots on the interior floor when you can be organized and having one amazing and special garden that will be wooden! Spend some time to motivate yourself in the photo now.
Wooden racks and wall shelves that are modern
In the next photo, we can see again closed shelves made from wood, also there is a place for racks. This is great, for example, you can organize all the plates you have in the kitchen and also hang the towels here. By the way, you will have nice decor at home, take a glance in the photo now.
Pallet shelving ideas for home decor
In the last photo, we can see an amazing pallet shelving again that looks like steps! This is a great design for the wall and we can all have it in our kitchen place. What do you think, what will be your choice from all these photos we shared with you in this post???
If you are still here and have free time also read about the last post shared on our page, it's about how to reuse the old tires at yard place and making the best tires decor in an outdoor place. Thanks for your time and keep following our page also tell your friends to follow our page!