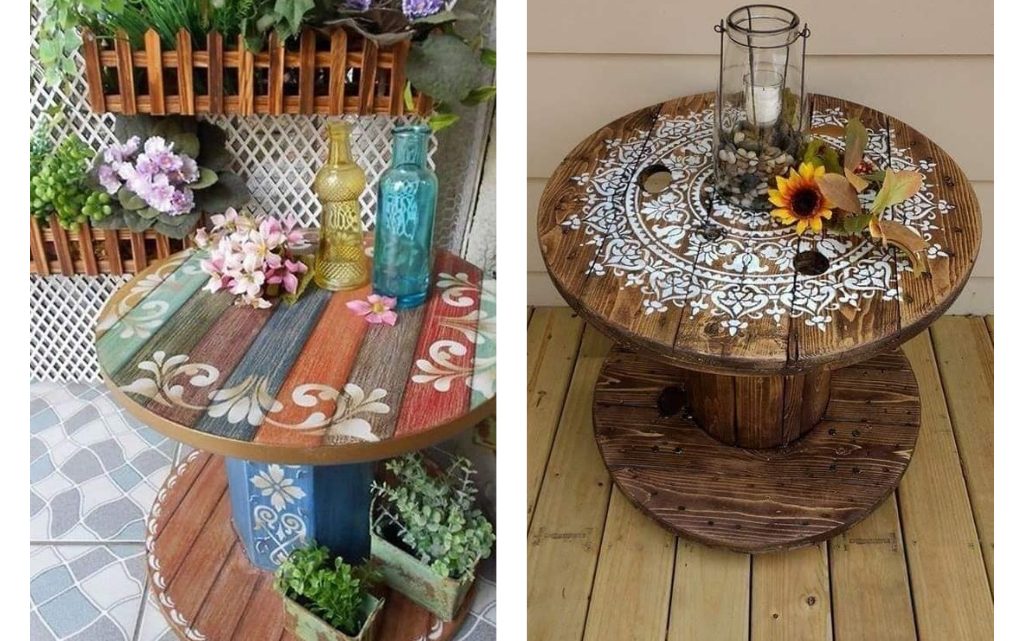 Amazing Ideas to Reuse Wood Reels
We all have those wod reels in our garden place that ha no usage at all. But, we can find some function to these things ONLY if we have amazing ideas for that, the inspiration for making it, someone that will help us during the process of making it. and you will find ideas like this… The ONLY AnD ONLY if yo are our follower!!! What follows next are amazing ideas to reuse wood reels, don't miss these amazing ideas at all!!!
Make lovely outdoor coffee table by reuse wood reels
In the first photo, you can see how to reuse this for outdoor place. As you can see this small table that looks so creative you can make it in your own garden and yard place and have fun with it.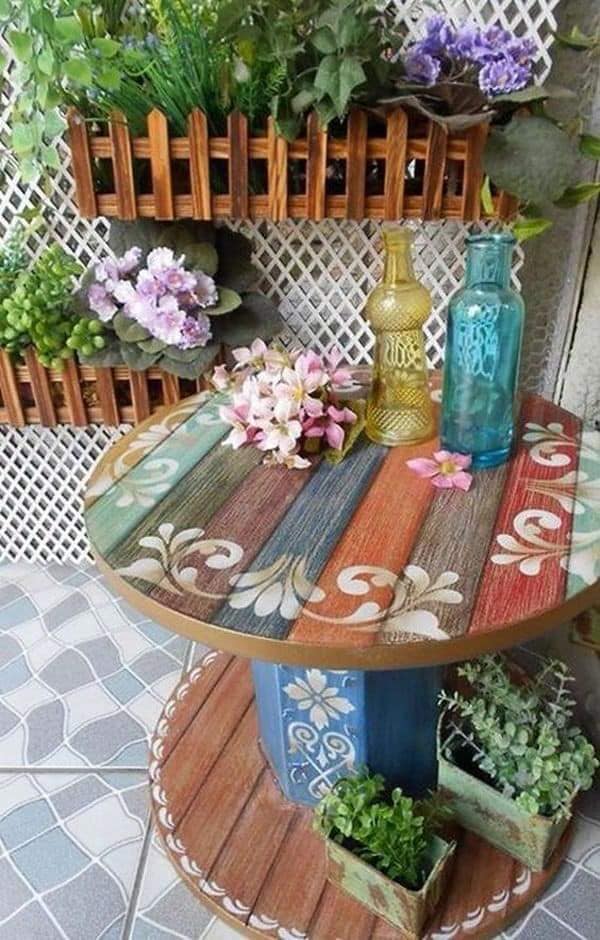 Paint the wood reel to create such an amazing table
Drink coffee on the modern tables like this crafted by your hands and done with lots of love, patience, and effort. Love your work and be proud to show it to your dear family and friends.
Mosaic wood reel table
In the third idea from the post, you can see how to make mosaic wood reel table. This is something we can all make it in our free time and use it with love.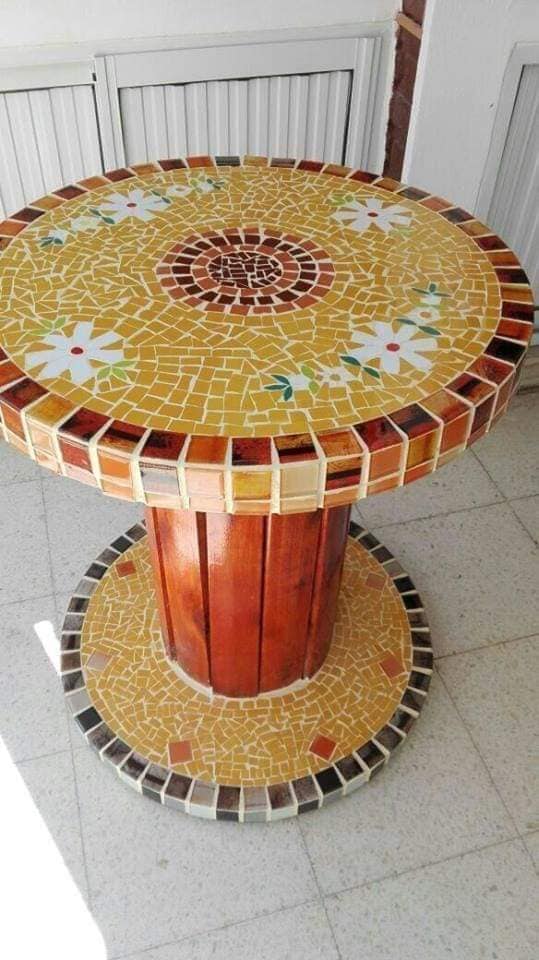 Making a kitchen island from wood reels
bRING THE WOOD REELfor indoor place and make nice kitchen island and enjoy in modern cooking place. Tell your friends about this amazing idea that can be easily done!!! Hard work isn't needed!!!
Wine bottle racks with the help of wood reels
Be creative and make wine bottle storage and also get a coffee table. Have two things in one and kill two birds with one stone. This is great idea for parties that we have in our indoor or outdoor place so make it and use it.
Make amazing night stand by reusing wood reel
Amazing end of the post and special nightstand of the wood reel. Here is how to make the best thing from the old things you have in the yard. Make this and decorate the bedroom place in the best possible way. Thanks so much for your attention and keep following our page in future!!!
Looking for more DIY ideas? Have you checked the last post we shared yesterday and was about what to do with wood? Please, check it and boost your creativity to a higher level!!!