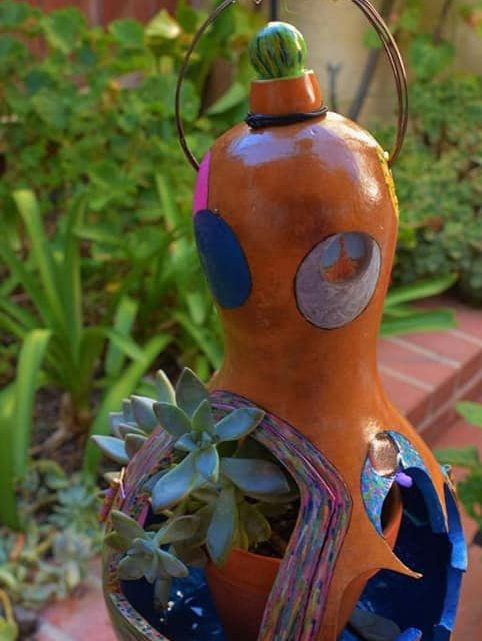 Amazing Gourd Planter Ideas for your Garden
Hello dear friends. On this rainy afternoon, spend some time on our page to look for amazing garden decorating ideas. In short, you will see gourd planter ideas that will make your day! Read the full text now.
EXCLUSIVE BIKE WHEEL REUSE IDEAS
When you have no money to buy flower pots but still have flowers to plant, use gourds as gourd planter and find a suitable home for your flowers. What is GOURD? This is a fleshy, typically large fruit with a hard skin, some varieties of which are edible. If you reuse it, you will create one amazing and cool garden design that you will surely love it.
Gourd planter idea – in the first photo
Well, you have a task to find gourd, clean it and here to add your flower. Hang the gourd on the walls of the garden place and enjoy while seeing nice hanging garden.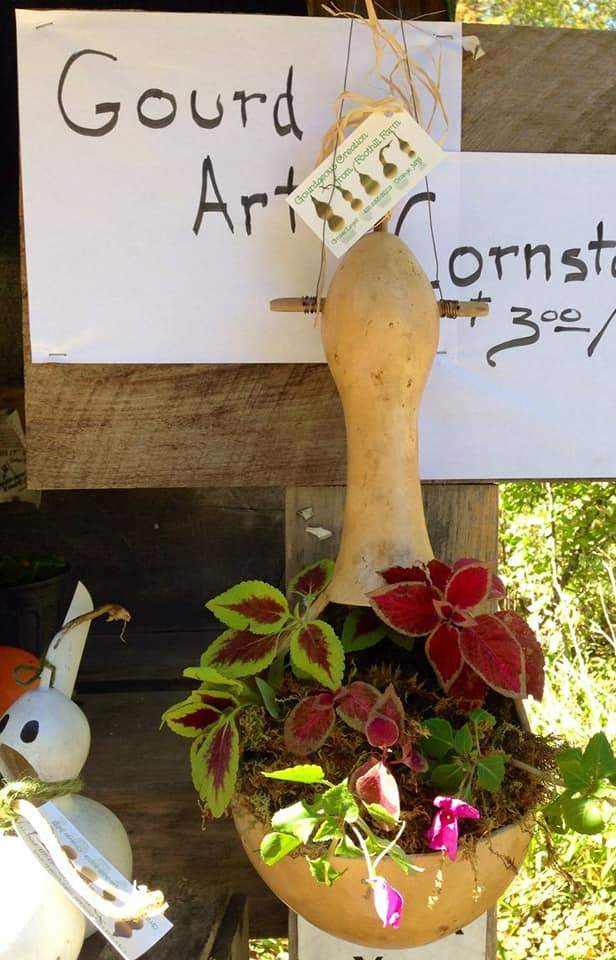 This is perfection, this is gourd flower planter
To be honest, this style a little reminds to village style but however it looks so nice as you have the chance to see in the photo. This is a memory from our grandparents and we shouldn't throw it away but we should plant our flower roots here and enjoy in decoration.
Not just the flowers, but you can also plant here the strawberries
This can be your hanging her garden, find some idea in the following photo which is the third from our post today. Have a look at it and draw some inspiration from it or follow this link to find out how to make the full project from the start to the end.
Complete the decor with painting on the gourd
But if you don't like to have simple gourd, take the paint and brush in your hands and do the art on it. Be your own artist, be a creative and cool person, do this art for your garden and beautify it.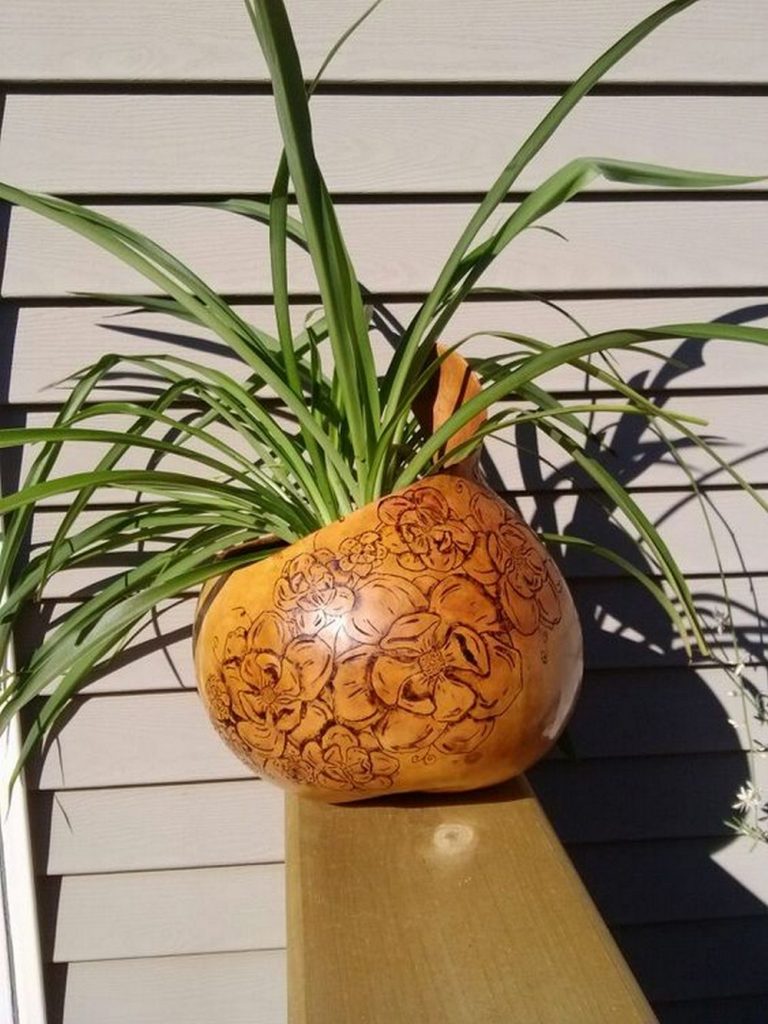 This is all for today and our interesting post must end up here. I hope you liked the design and you will CONTINUE following our ideas in the future! Thanks and bye! If you are in a plan to go out take an umbrella with you!