Amazing Deck Ideas and Designs
The real moment when we realize that we need a wooden deck in our backyard place is the Springtime when the weather is getting better. This is the period when we spend more time outside of the house instead of sitting inside next to the fireplace. Today, we decided to show you some amazing deck ideas and designs and you have a task to take a look in it, to dream for it or maybe ti have it!
Large and lovely deck idea – place for relaxation
When you have a wooden deck you have place for relaxing, you have clean place, you have place where you can receive the guests and to keep your house clean each period of the day.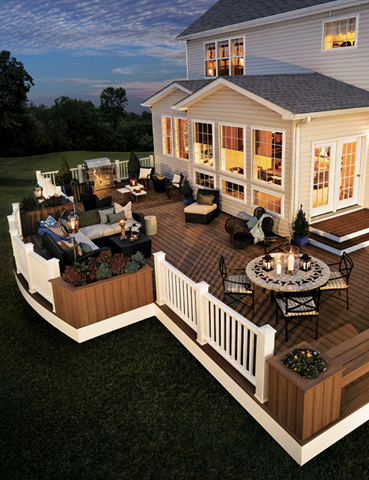 Wooden cascading deck stairs – design of 2019
When it comes to face a house that is separate or house which is the home for two families, this is the choice that can separate the two families without destroying the exterior house design. I'm talking about the cascading stairs that are part of wooden deck. This is so nice!
Wooden decking with bench
What a lovely wooden bench that is part from the nice wooden deck. On the bench corners there are two flower pots where you can grow the favorite flowers and plants and also there is place for small swimming pool.
The best outdoor seating area placed on the wooden deck
Well, if you have so many guests to visit you, you can still keep clean your house and to spend lovely time outside seating on the deck that you've designed with our help! Check this photo and see if you like it!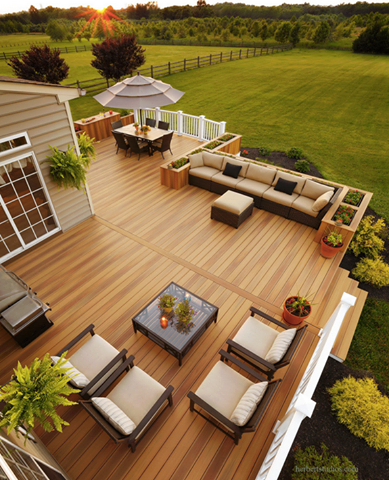 Outdoor kitchen and deck – nice combination
Kitchen is the thing you need in deck for not entering inside to cook when you can sit outside on the bench placed on the wooden deck and making a conversation with your family members.
Hidden and LED deck lighting idea
When choosing the decking design you need to choose the LED design also that is hidden. Take a look in the photo now and find a motivation fro your house yard.
What an impressive wooden deck idea and patio
With a patio and wooden deck like this, you won't have a need to feeling boring inside the house because you can spend the time outside!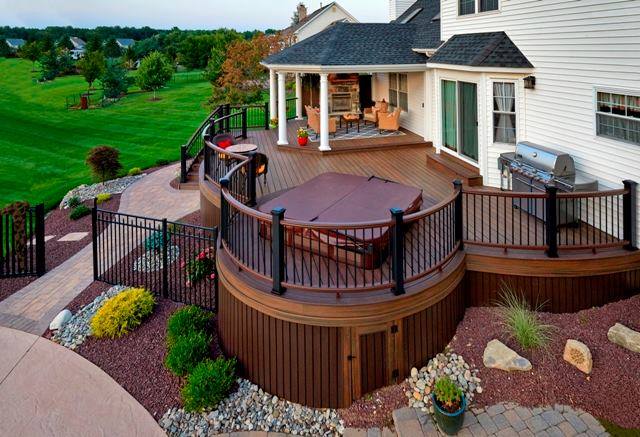 Light up the deck stairs in impressive way
I haven't seen such an amazing wooden stairs with lighting like this in the photo before! This is a dream.
Modern backyard wooden deck with lighting
It isn't just the deck design in question but we should also think about the lighting in the place. For example, we can copy the design from the photo below and to have the deck from the dreams!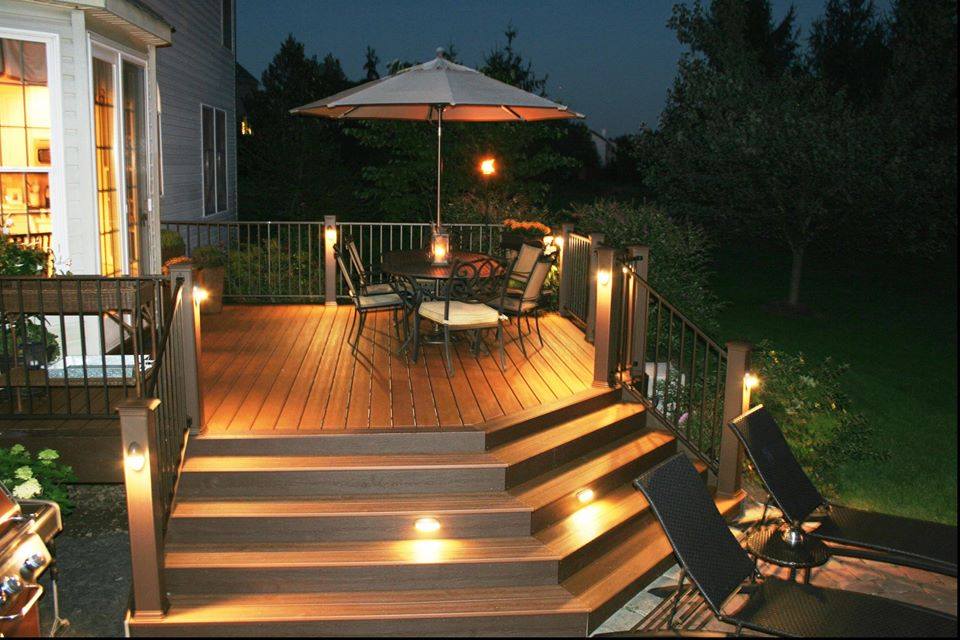 Well, who knows? Someday maybe you will have the chance to choose one of these decks, so tell me, which photo will be your C>H>O>I>C>E?
Follow this link that will take you to the last photo from the page that is ours and inspiring, the post is titled Creative paper drawer organizer for kitchen tools and you will find useful information there.