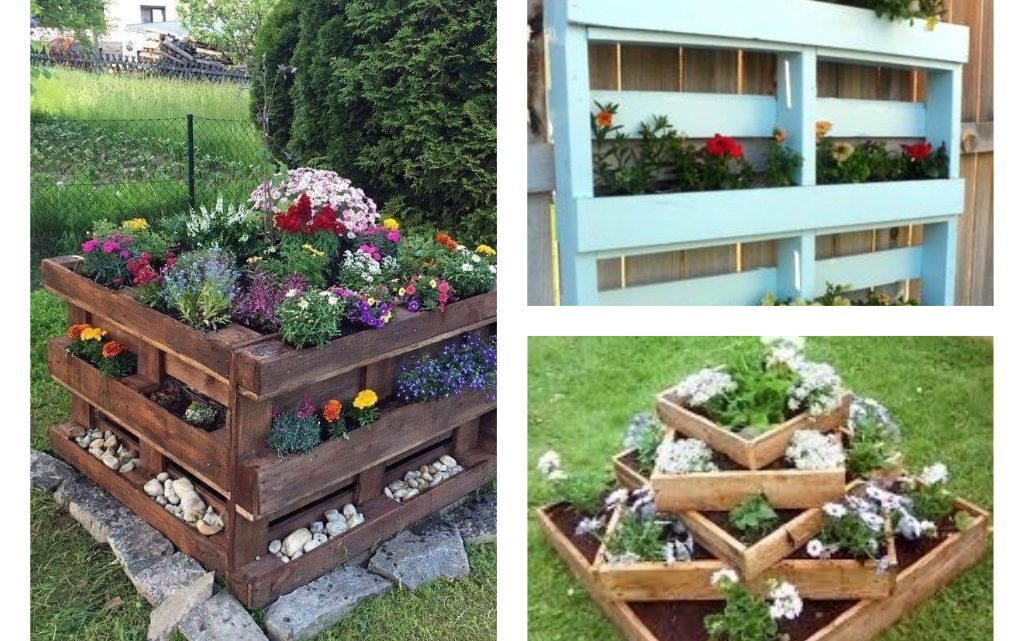 Alluring Pallet Flower Beds
Hey friends, how are you? This morning we started our work with our incredible TV units, hope that you saw the designs and if you missed please follow this link that will take you back. This afternoon also we are here to give you alluring pallet flower beds that can be home for your favorite flowers. If you have free time spend with us and read more about how to reuse pallets in a cool way!
Many time before we've been talking about pallets reuse and there are many things you can do with pallets. Outdoor furniture and also indoor, coffee table, bench, bed, TV unit walls and many other things. But did you know that you can also make lovely pallet flower beds in easy way and to bring the style in your garden place???
DIY pallet flower bed for the outdoor place
In the first photo, I invite you to see how will look if you decide to give a new look to the old pallets in yard place. Plant your flowers here and take care of the garden decor with the help of the pallets reuse in an easy and cool way. Check now the first and the most amazing idea from this post.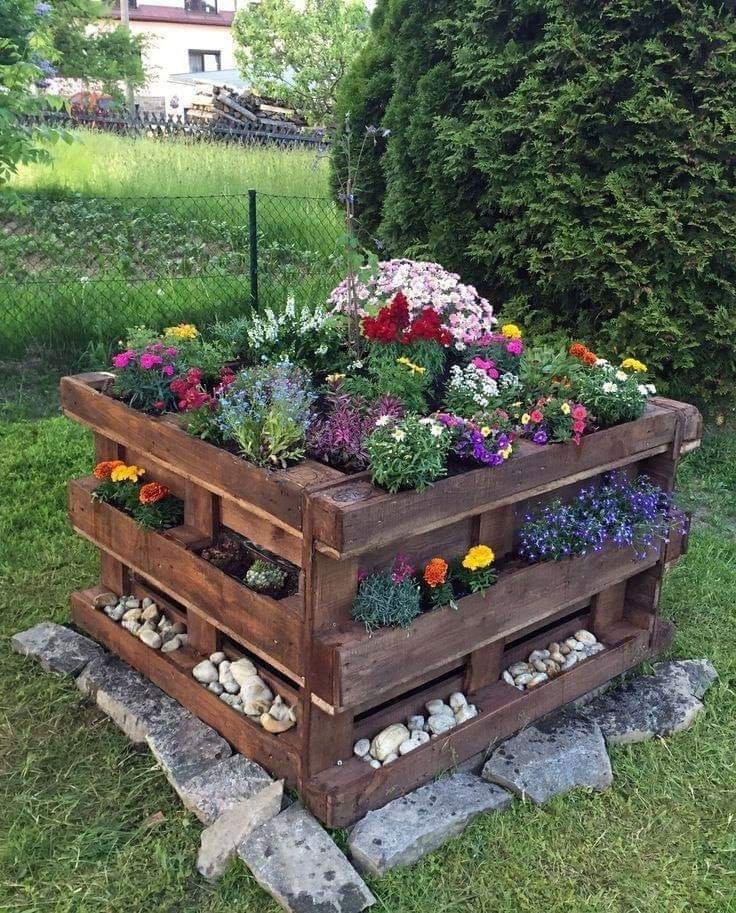 Make spiral garden with the help of pallets
If you don't want to have flower bed, you can make spiral garden and to plant here all the flowers you wish to and all the plants you wish to grow in home place. Take a look in the photo now and use your free time to make this at home!!!
Be creative and make large pallet pot for your flowers
In the third idea, you will see how pallet can be used to make vertical pot holder for the big flowers you have. In this way, you will have modern outdoors and the pallets will be reused in free time. Save your money and make this in your free time!
Reuse the wood pallet for creating a vertical garden in a cool way
The other idea is to make vertical garden in outdoor with the help of pallet reuse. In this way, you will have bed for your flowers and small green plants and in the same time you will save on space. Take a look in the photo now but for more details check the link below the photo and learn how to make it, it's easy!
Thanks so much for your attention and keep following us in future to see amazing ideas about interior and exterior pace. Have fun with our team and page!