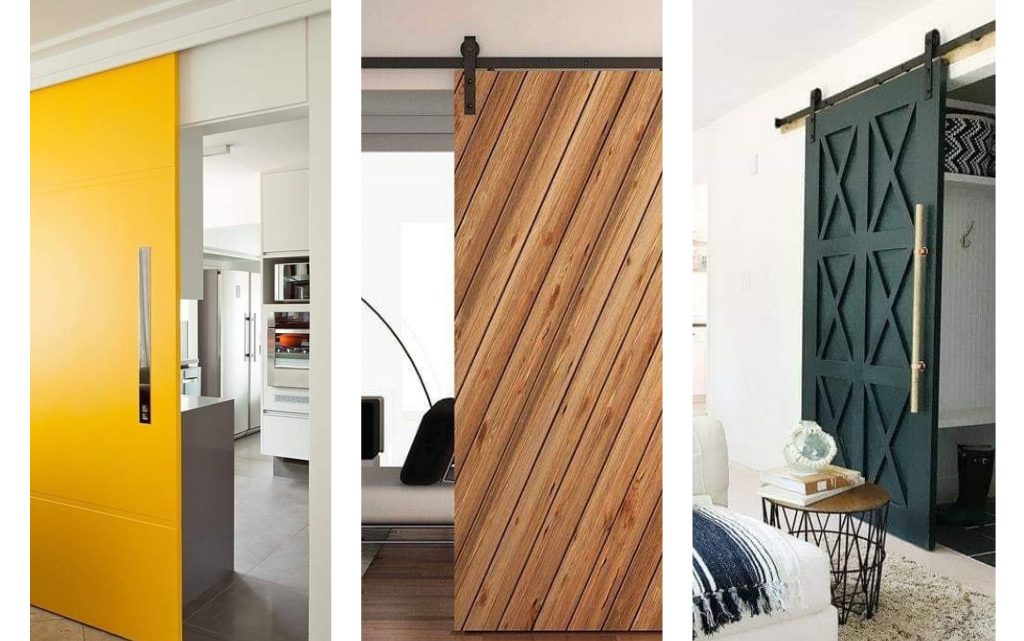 Absolutely Modern Sliding Doors
Sliding doors are a great choice for any type of interior design and exactly this will be our topic for today. We can use this type of door to separate two rooms, to make a division between kitchen and living room, we can use it also with a combination of the mirror in our bedroom place and enjoy living in a modern house.
Generally, to divide the space at home sometimes could be problematic but we can solve the problem just by adding one door. This door can be dark green, light blue, rustic and wooden or maybe yellow. The choice is always ours and we are here just to give your the options but you are there to know what your house needs and to choose one of these doors for your
S W E E T H O M E…
Modern barn sliding door design
In the very first photo you can see how will look if you choose to have sliding barn door that will divide the living room and the entryway in your modern home. Admit that it looks so modern and cool!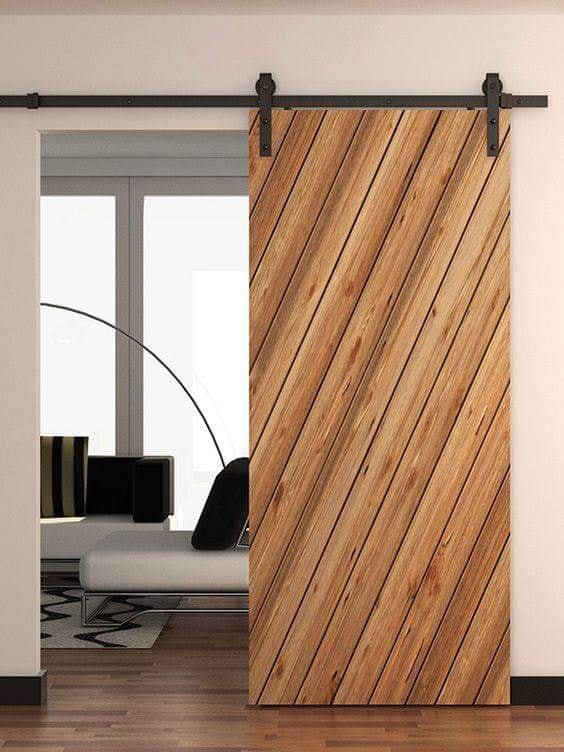 Choose light blue sliding door for your modern home
In the second photo, you will see what will happen if you add a blue colored door in your house place. Nothing will happen but you will just create a modern home design. Scroll down to see one modern door used in modern homes.
Give your home yellow accent with door like this
Every home needs a little refreshment and nice colours that will help you feel great each time when you see the design. If you are asking me, the best place to add this photo it might be the kitchen so in this way you will wish to spend more time here in cooking.
Glass sliding door in bedroom place you can see in the photo now
Kill two birds with one stone, choose barn sliding door with mirror and save on space in bedroom place. Not just that you will save space here, but you will also create one contemporary design that will help you feeling great when sleeping here. Also, you will be proud to show your friends this amazing design.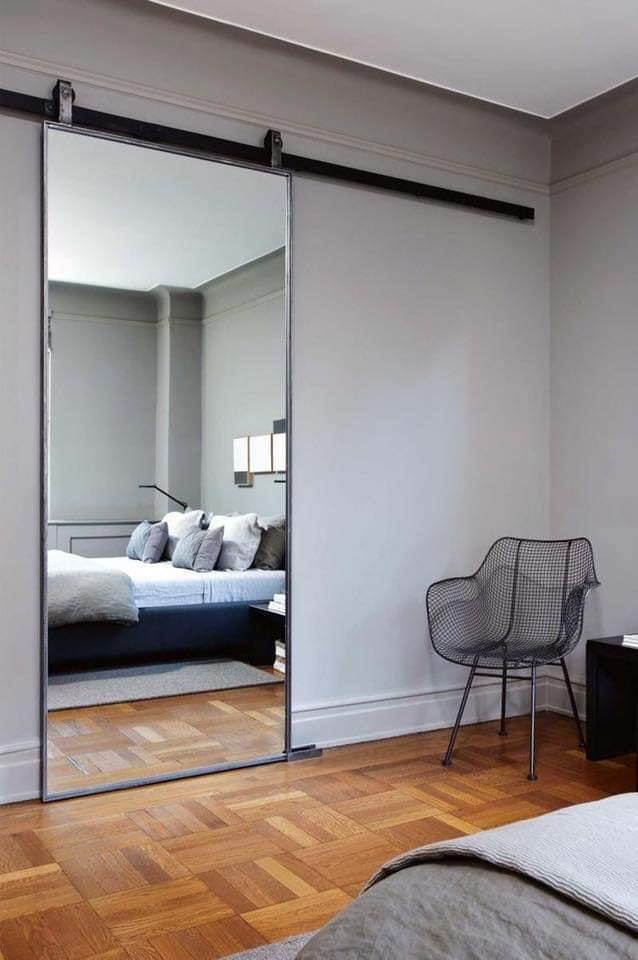 Give the living room special look with dark green barn door
Your living room needs something different, unusual but also unique. This barn door is a great choice to bring a unique style at home and to admire the decor. It doesn't mean that this door can be just used in the living room but you can also use it in bedroom place and to sleep in a modern bedroom.This is the last idea from this post so I hope you already found an idea for your house.
Also, check our creative bricks project ideas that we prepared for you and thanks so much for your attention you are and you will stay our favorite readers!