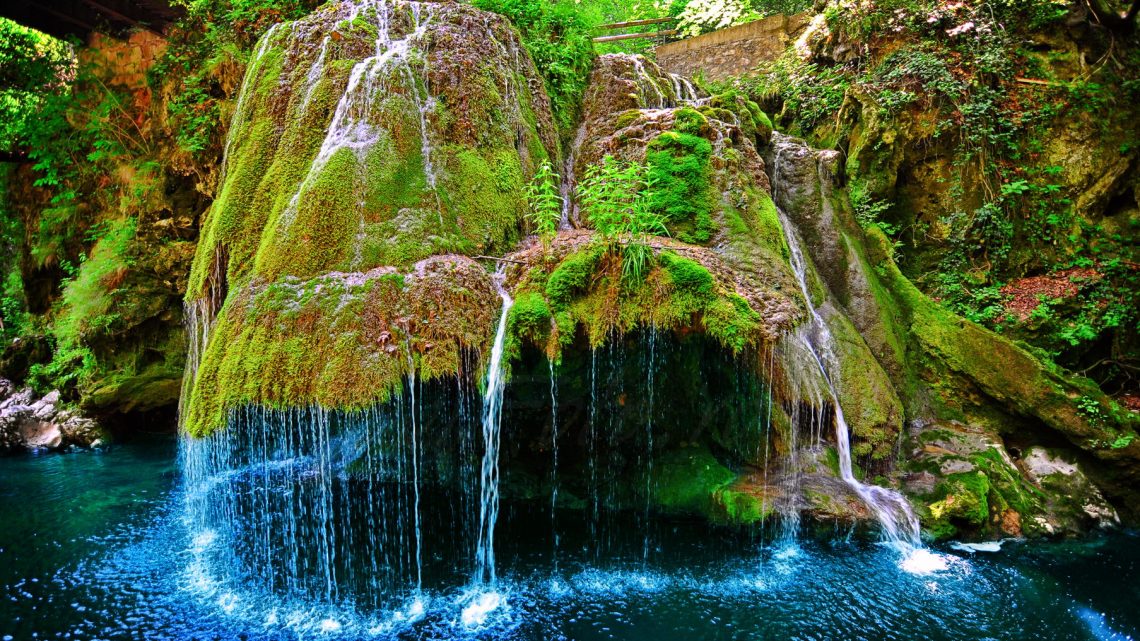 15 Natural Wonders of the World – Part 1
If you have only one travel ticket around the world, which of the following natural wonders of the world will be your destination? Take a look in the following images and decide. Write in a comment which is your favourite, but first, check out because some of the places are unbelievable!
Bigar waterfall, Romania
The moss and the stone created this waterfall to be one of the world's natural wonders! Situated in Romania is the most beautiful waterfalls in Europe!
Grand Canyon, Arizona
The Grand Canyon is 277 miles and placed(carved) by the river Colorado, Arizona.
The canon of Cristales, Colombia
One natural canon od Cristales that you need to see twice to believe.
 Pamukkale, Turkey – one of my favourite wonders of the world
Pamukkale in translation means a cotton palace and placed in a cliff almost 200 m high.
Sea of stars Vaadhoo island
Have you seen anywhere a sea made of stars and water? Amazing view for those who enjoy travelling around the world.
Hot springs Italy, Cascate del Mulino, Waterfalls
Cascate del Mulino in Italy has a spring with very hot temperatures. A real paradise for eyes including the waterfalls in the corner.
The Marble Chapel – Natural Wonders
Interesting creation of nature just to be this place one of the top wonders of the world.  The location is on the pristine shores of Lake General Carrera
Leshan Budha Giant
Breathtaking statue of Budha that is tall 71-metre (233 ft) and made of stones, built between 713 and 803.
Giant Causeway, Ireland
Placed in Northern Ireland this giant causeway is made as the result of volcanic fissure eruption.
Jeita Grotto
Grotto Jeita is a system of two separate, karstic limestone caves spanning for making together the length of nearly 9 kilometres. A place that is worth to spend the time to see it.
Rio De Janeiro, Christ Redeemer Statue
The statue of Christ redeemer dates in 1931 and it makes the Rio De Janeiro one of the most beautiful places around the world.
Machu Pichu – Peru
Machu Pichu is a lovely city built in the cloud in the 15 century. It represents the beauty of Peru and many people use this city for learning, exploring and travelling.
Colosseum in Rome
This building was used for executing animals and people hunts and for a celebration of Roman empire. Built around 2000 years ago is one of the famous Rome iconic.
The Great Pyramid of Giza
The pyramids in Egypt are one of the wonders of the world.
One of the top wonders of the world – Volcano Paricutin Mexico
Located near the city of Uruapan, this volcano is one of the first volcanoes in all world. This is the last wonder of the world for this post. But, follow us in future to read about the second part of the wonders of the world, Part 2!