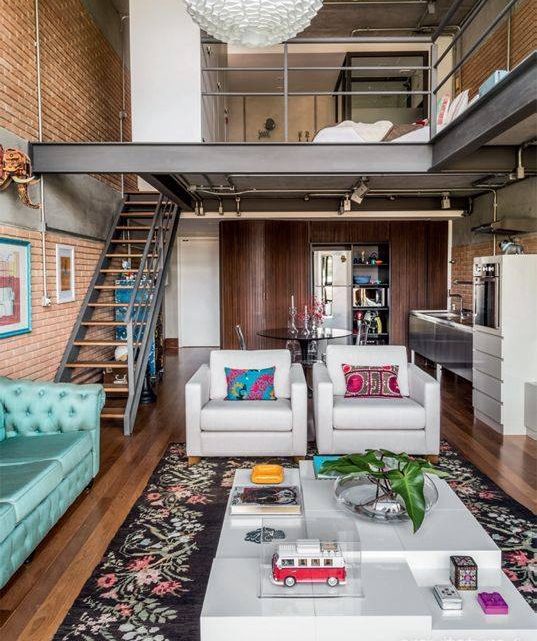 10 Ideas of Small House Decor
Having a small house doesn't mean that you must live small, you can live large if the design looks great and you have chosen the best decoration for it. In this post, this morning, we will show you our 10 ideas of small house decor, be with us.
Also, read about our amazing hairstyles that we have to show you in the post we shared yesterday with the aim to help you how to gather the hair due this hot summer day. Now, see the ideas that we have to share with you dear friends!
Cute and small dining room design
The fact that we use this room only for eating alone, with family or friends, is enough to tell us that in this room we only need small table, and a few chairs. Some wall mirror or photo frame, nice hanging chandelier and this is it!
Cute design of living room in small house
When you have small home, you must think to design good all the rooms you have there for living. The decorative elements should be with nice tone, great color and good placed in the small area.
Small living room area design again
In this photo, we will again show you how you can live large in the small house. For example, you can separate the rooms with the use of gypsum board instead of bricks walls. In this way, you will have two rooms in one and you will be satisfied with the decor.
Small bathroom design tips
When we are to the bathroom place, we need only the shower room here and the other part from it. We don't need any storage shelves that will take place in the room. Please spend some time to see this bath design for small homes.
Tiny bedroom design
With the bedroom design, we are to the end of this post, this bedroom looks so fine and you have a task to copy the design if you have a small place for this room. See the design now and see why need enough light in this r0om and one small modern bed.
Small kitchen cabinet
We can't finish this post if we don't mention the kitchen place that is again small. Cook in a style with a kitchen like this, see the idea now!
Check the full concept of the small house
We shown you how to design the kitchen, living room, dining room, bathroom.. and now see how will look the full concept of the small living place if you choose loft apartment.
I hope that these all ideas were good enough for you and you will keep following us in the near future to see more amazing ideas that will help you to redesign your house place for sure! Share with friends these tips and thanks!