Graffiti art
Street art and graffiti are known by their unique forms and beauties. Initially as a sign marking for the territories of street clans in some urban areas. Today the graffiti represents unlimited creative expression of ideas and opinions. Below you can see examples of impressive graffiti art walls in different places in the world. Here you will experience the Unique types of arts.
Stone art
Hirotoshi Ito creates magical stone sculptures. The development of these parts requires a lot of patience and attention, but the product always leaves the viewer breathless. See some of his fascinating creations.
Cardboard art
Approximately 80% of all products on the planet are transported in cardboard boxes. After transport, the card becomes unusable. Some of it that ends up in the garbage is recycled, and Chris Gilmore decided to use that for creating his unique artwork.
Knitted art
These works of art are woven. It is hard to believe that the wool can create art. However, when that wool is in the hands of Nicole Gastonguay, amazing things happen with it. Nicole is undoubtedly a master of his craft.
Nicole Gastonguay is an artist who lives and works in New York. She is a graphic designer, but her only true passion is knitting. Her creations are made without a pattern, which means that even when doing more than one offense, which is the same character, each sample is slightly different from the others.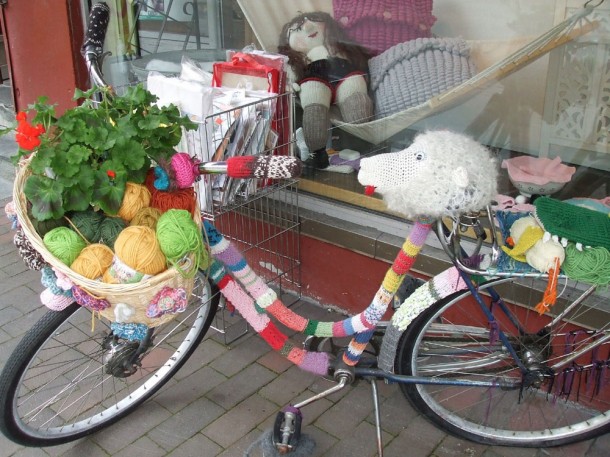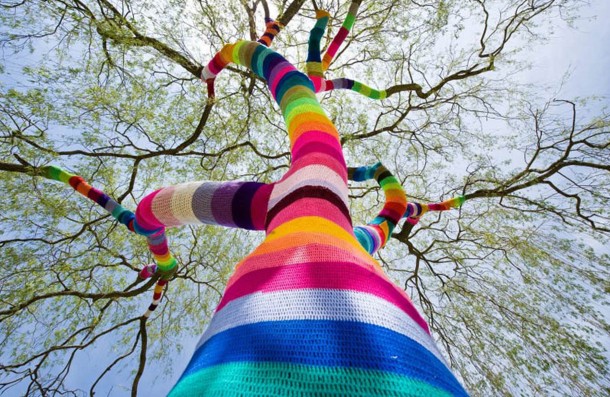 Art of cups of coffee
Artist from California, Cheeming Boey use cups of coffee from styrofoam for his artwork. None of the cups will not end up in the trash, because each one is unique and reaches fairly high price. Below are some of his artwork amazing and unique artwork.
Sand Art
There are different types of drawings of miniature paintings made ​​of rice grains, to large drawings made ​​in the sand. Jim Denevan is an artist who creates temporary drawings in deserts and beaches, which soon disappears under the action of wind and waves.
Art of matchbox
What can be done with matchbox? To ignite fire normally. But David Reynolds of Southport, 51 year old British pensioner found another use for them. What for most people is amazing is that David spent more than 10,000 hours creating models of galleons with matchbox. See some of his unique work that has done.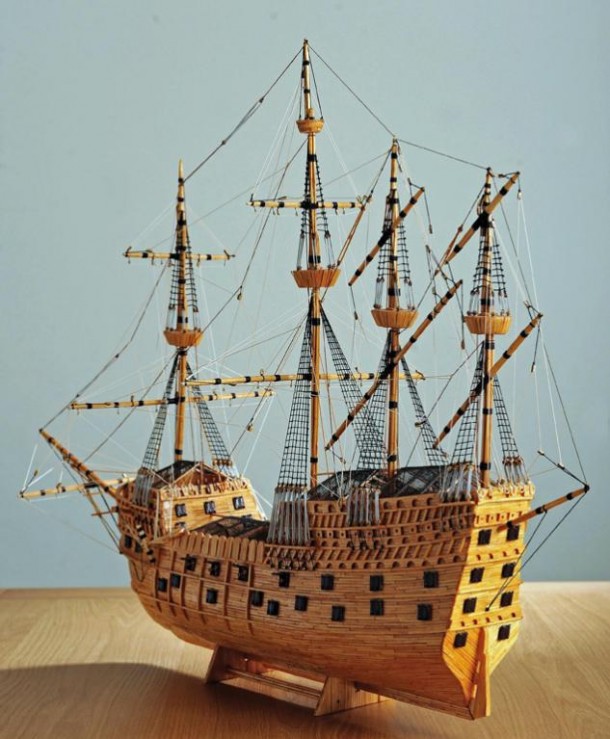 Once they retire, many people spend their time for rest and entertainment, but there are people who just have to work something. However, David Reynolds was not enough to be busy, he chose a hobby that requires incredible patience. Until now, he has created a true copy of large ships like the Titanic, Queen Mary and Victoria. It is obvious that this person is live history. Unlike some other people with similar hobbies, he sells his creations for ridiculous amounts when you take into account the labor required for their construction.
3D Street Art
3D graffiti is amazing contemporary urban art. They are so artistic that it is almost impossible to pass by them without being sucked into the worlds that artists produce the asphalt and concrete surfaces. See some of the best 3D graffiti around the world.